Last week, Vanessa and I went on our monthly shopping spree for the store. We always have so much fun trying on clothes while chatting up a storm. This time we decided to snap some pictures along the way to share with you.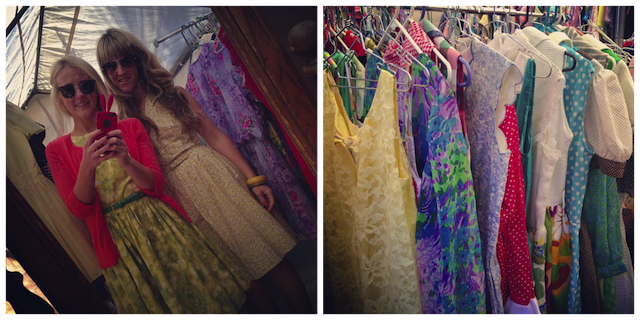 Our final picks always look the same: Colorful, Lace, Polka Dot and Floral.
Vanessa is wearing a vintage dress, vintage purse and accessories. Her sunnies are Ray Ban and her shoes are from Buffalo Exchange. I am wearing a vintage dress, Forever 21 cardigan and Target belt. My sunnies are Spit Fire and my flats are Sam Edelman.
Both of these dresses are incredible and will be in the shop this week!
Vintage textures and prints, oh my!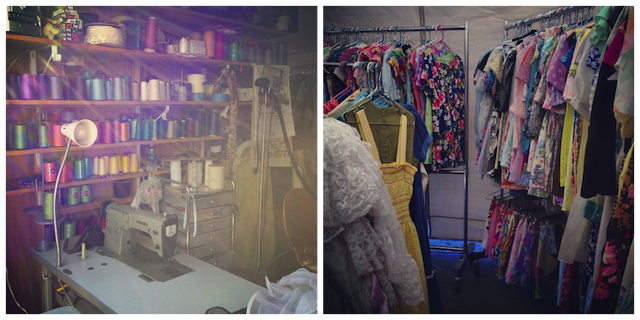 We are like kids in a candy shop, looking through all these racks!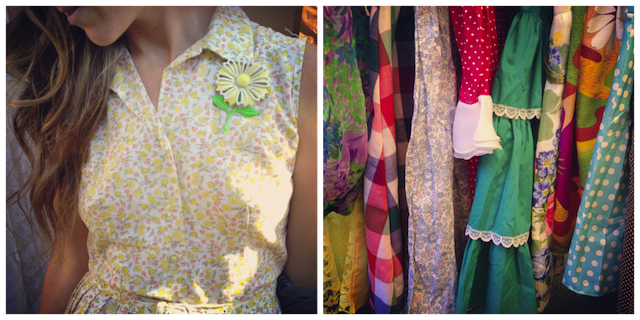 How adorable is Vanessa's vintage broach?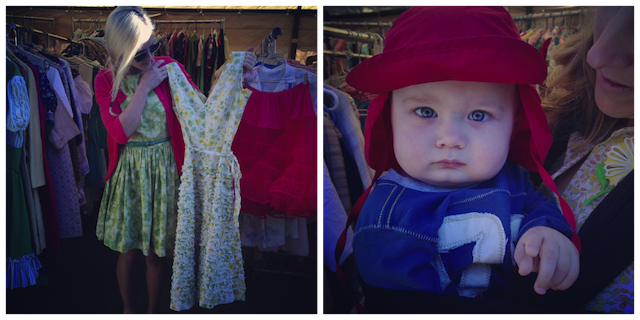 Oliver is our little shopping buddy :).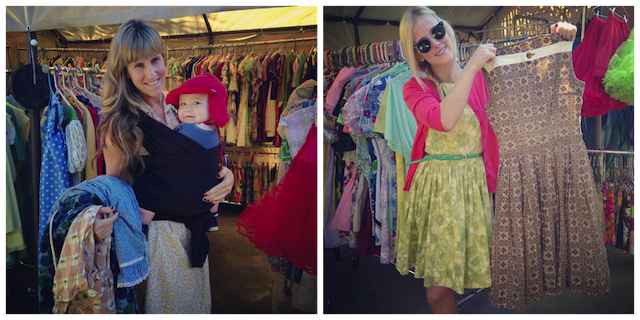 We had such a fun day! Stay tuned for the new collection, coming this week!
xoxo,
Candice