Over the weekend, we celebrated our brother's 27th birthday (despite the photo below that looks as if he turned 72 lol) at one of his favorite gastropubs. After a great night of lots of food and many drinks, he got to enjoy the birthday cupcakes I made for him. See the recipe below...
Ingredients:
2 packages (3 oz each) cream cheese, softened
1/3 cup sugar
1 egg
1 1/2 cups miniature semisweet chocolate chips
1 box Betty Crocker Supermoist devil's food cake mix
1 1/4 cups water
1/3 cup vegetable oil
3 eggs
1 container Betty Crocker Rich & Creamy or Whipped vanilla frosting
Directions:
1. Heat oven to 350 degrees F (325 degrees F for dark or nonstick pans). Place paper baking cup in each 24 regular size muffin cups.
2. In medium bowl, beat cream cheese, sugar and 1 egg with electric mixer on medium speed until smooth. Stir in 1 cup of the chocolate chips; set aside.
3. In large bowl, beat cake mix, water, oil and 3 eggs on low speed 30 seconds. Beat on medium speed 2 minutes. Divide batter among muffin cups (1/4 cup in each). Top each with 1 heaping teaspoon cream cheese mixture.
4. Bake 21 to 27 minutes or until tops spring back when touched lightly. Cool in pans 10 minutes. Remove from pans to cooling racks. Cool completely about 30 minutes.
5. Frost with frosting. Sprinkle with remaining 1/2 cup chocolate chips. Store loosely covered in refrigerator.
Makes 24 cupcakes.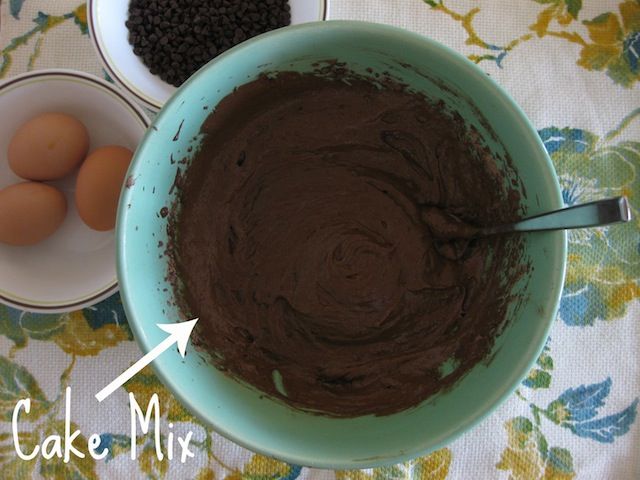 xoxo,
Candice