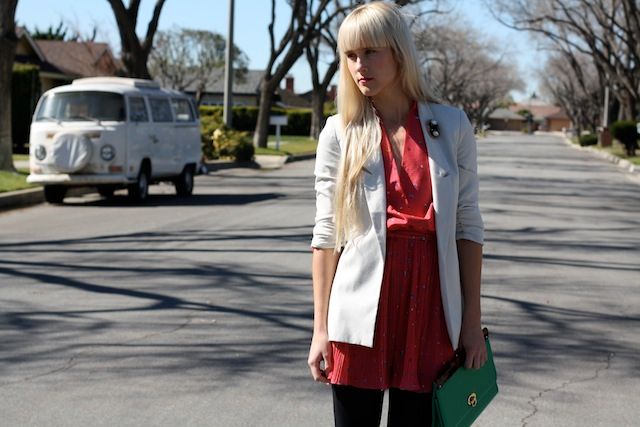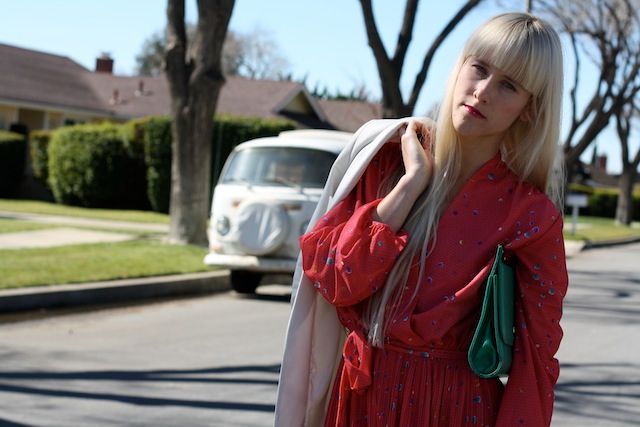 (Dress: In store now, Jacket: Silence and Noise, Broach: DIY)
It has been so hectic this past week with the store, it hasn't seemed to slow down since the holidays. I know that next week is not going to be any different because we will be busy shipping out our merchandise all while preparing for next week's collection. I am so excited for Valentine's Day on Monday because it will be my only break from work all week. Everyone keeps complaining that Valentine's Day falls on Monday this year but I actually am happy it did. It's a good excuse to go out on a Monday night which I rarely ever do. My boyfriend Joe told me a couple weeks ago that he had a surprise for me but then ended up telling me what it was (he can never keep a secret). He is taking me out to one of our favorite restaurants in LA called Ago. Their Italian food is absolutely amazing. Gorging on food is one of our favorite things to do.
These are some outtakes from our advertising shoot. We thought they were goofy so we wanted to share them.
xoxo,
Candice