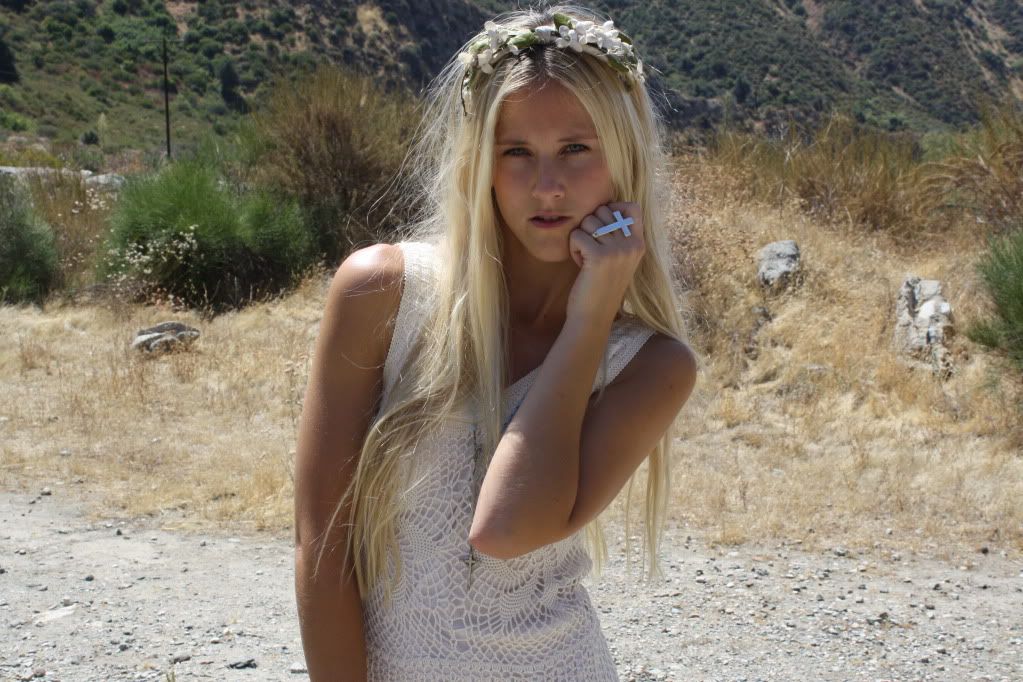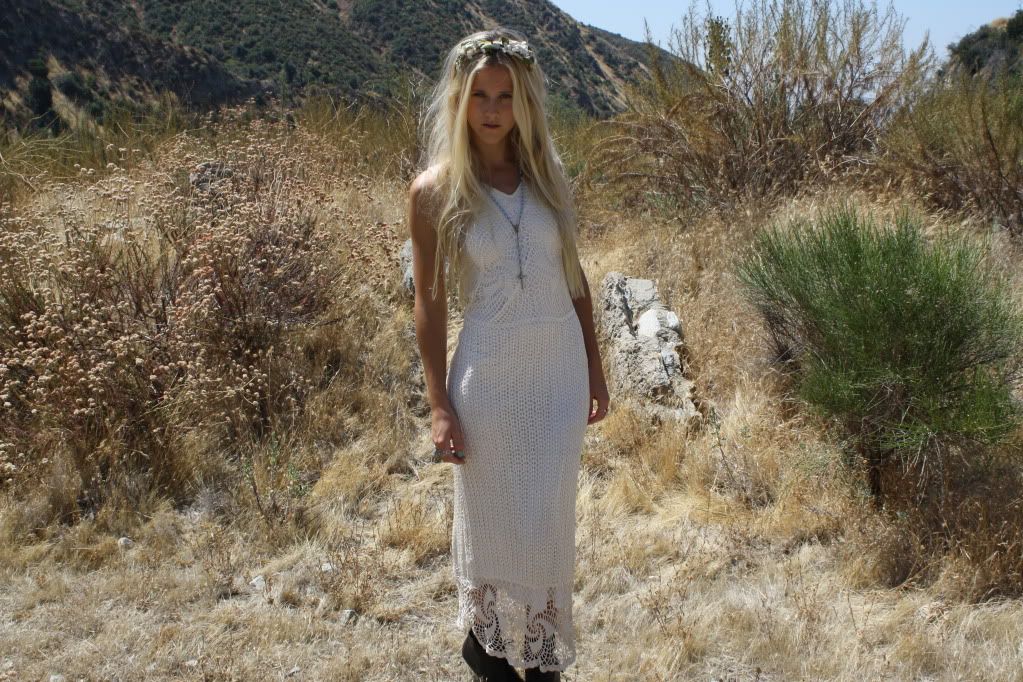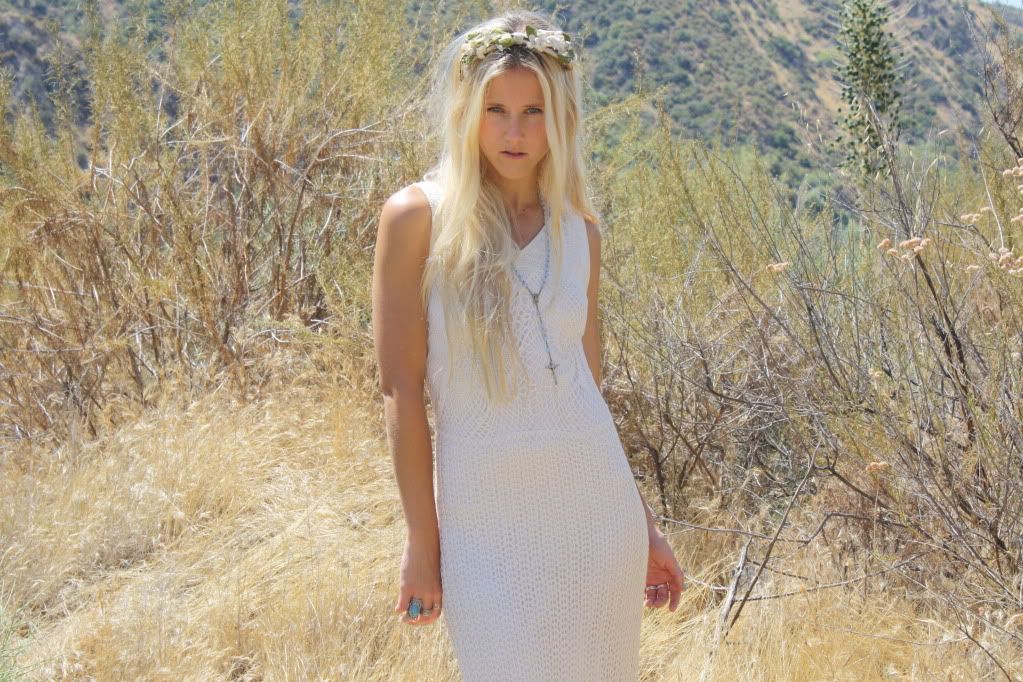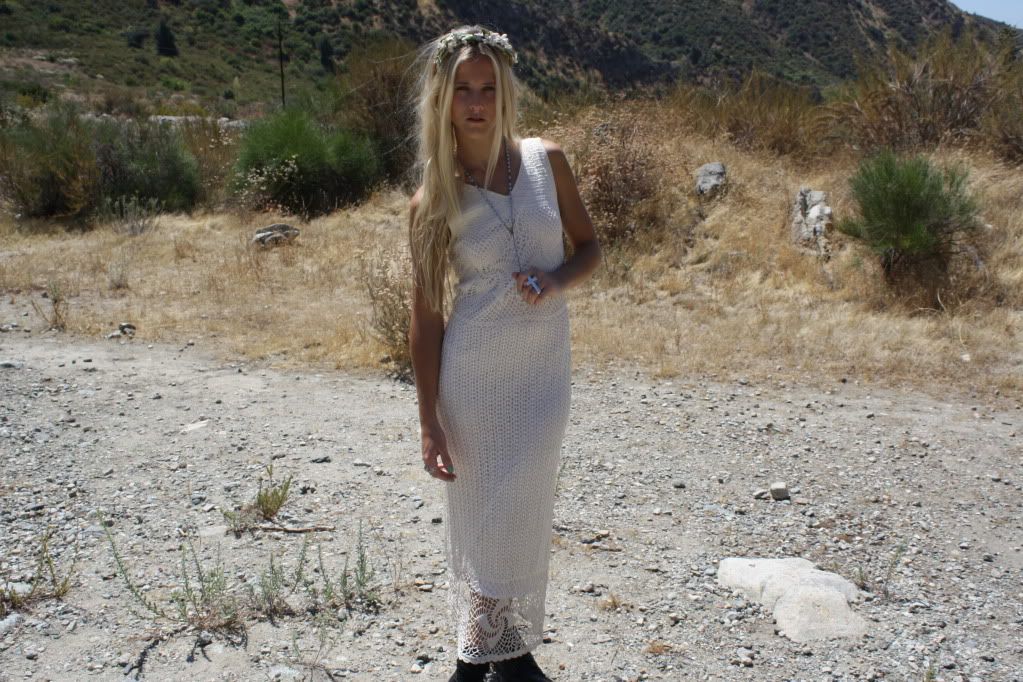 (Dress and Boots: When Decades Collide, Headband: Thrifted, Rings: Forever21/Thrifted, Necklace: Thrifted)
Lately, I have been dreaming about crochet/lace/sheer ankle length dresses for the store. There is something about them that makes them look and feel so different than all other dresses. My mom grew up in the 60's and because of it she always says "the shorter the better", but I have to disagree. Don't get me wrong, I absolutely love mini dresses. Showing some leg can be such a beautiful thing but sometimes being draped in gorgeous fabric can be even more beautiful.
Let me just tell you that hunting down these maxi dresses can be so difficult so when I finally discovered a gorgeous collection of them, I began jumping in excitement. We have three maxi dresses from the collection in the store now and there will be 3 more in the store next week :) The dress in the photos above is absolutely to die-for. We love that it is crochet (perfect fabric for summer) and has a form flattering fit (so feminine and beautiful)!
xoxo,
Candice