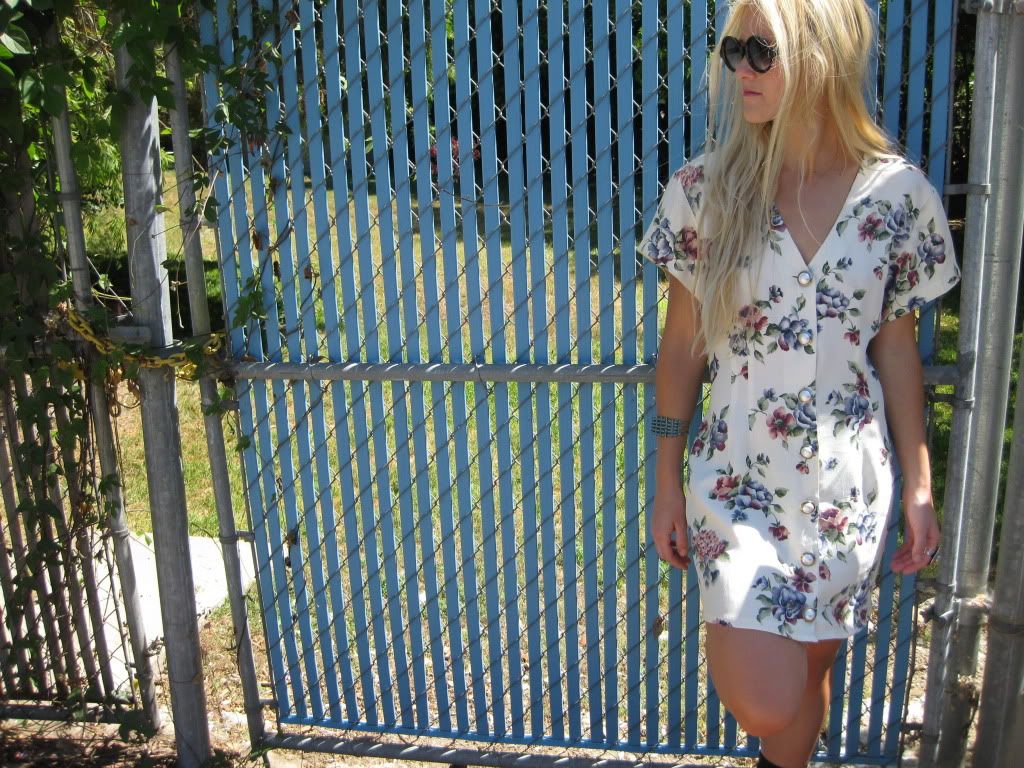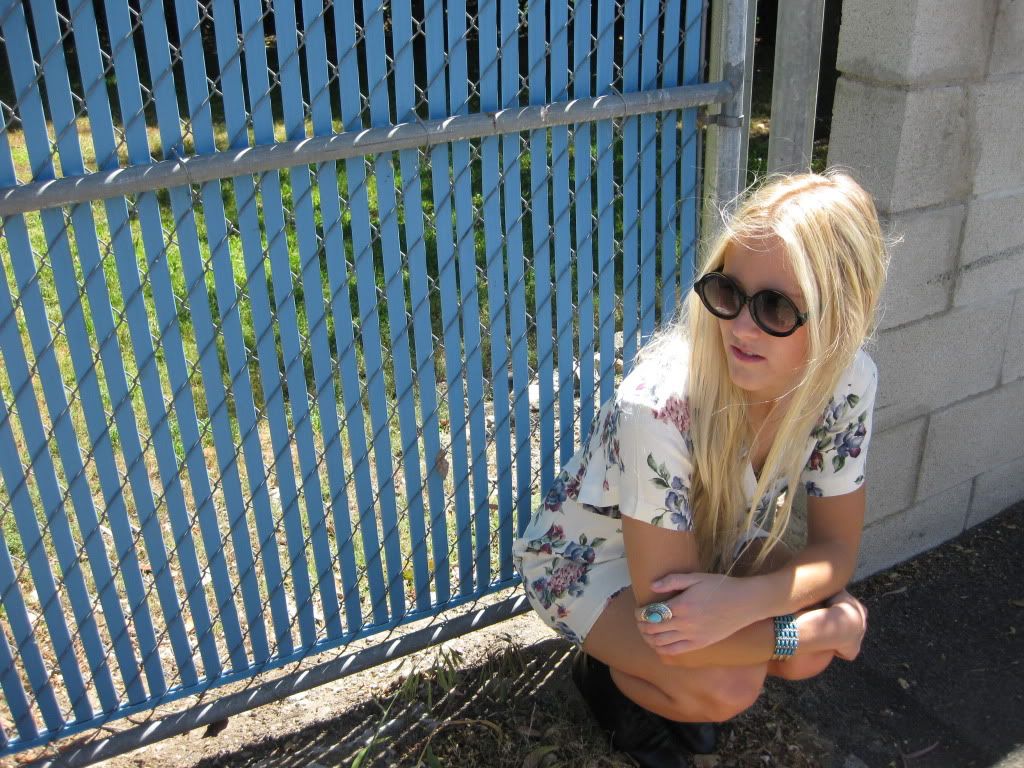 (Dress: When Decades Collide, Sunglasses: Vintage Chanel, Bracelet: Thrifted, Boots: Thrifted, Ring: Thrifted)
My sister and I are so proud of this week's collection. We love every single piece so much right down to the buttons. After putting on each dress during the photo shoot, we constantly said, "So cute! I want to keep it!" But I am so proud of us because we somehow always resist the urge. We only buy vintage that we would wear. We want our store to reflect our own personal style.
This vintage ivory floral grunge dress is to die for and is in the store NOW. We are loving light colors for the summer. And we can't get enough of florals. These pretty petals are so feminine but can be toughened up with black accents such as thigh highs and lace up boots. And for our Australian ladies who are entering those cold months, black tights are just perfect!
We are jumping up in excitement over this week's collection and this is how goofy we look :-)