I love Valentine's Day! Okay, well, I love every holiday! But Valentine's Day is awesome too because it gives us another reason to eat some good food, drink some wine and treat ourselves to some chocolate. OHHHH chocolate, it's SUCH a must on Valentines, right ladies?
Well, I will be spending my Valentines evening at home with my two main men. Our sweet Oliver is going to be joining in on some of the Valentines festivities this year, mainly in the form of lots and lots of kisses. :)
Oh, and how sweet is our dad. He surprised Candice and I yesterday with a little Valentines gift, these vintage Weiss flower brooches. Seriously? How sweet is that!
What do you girls all have planned?
xo Vanessa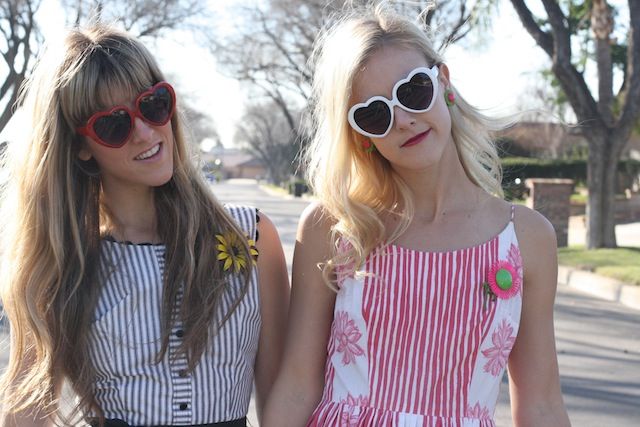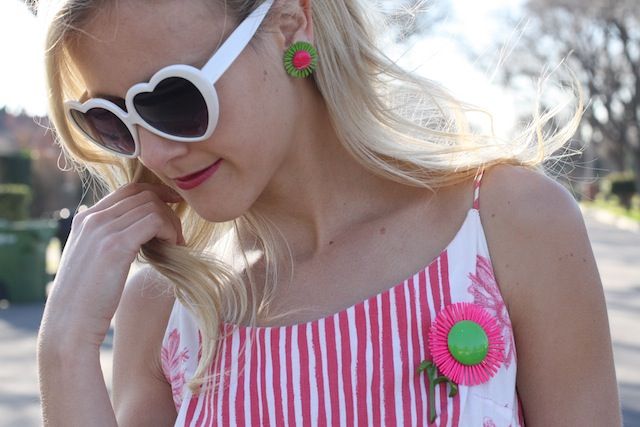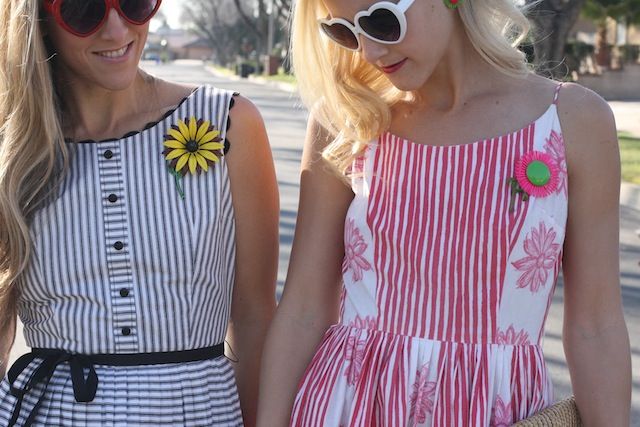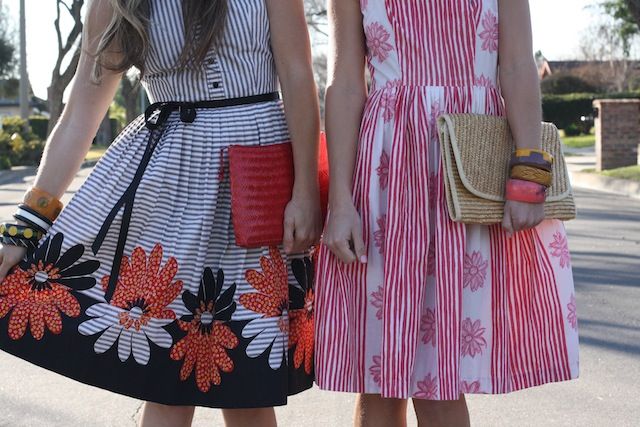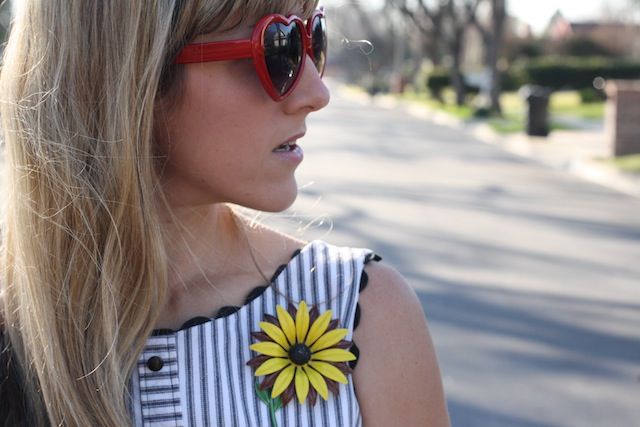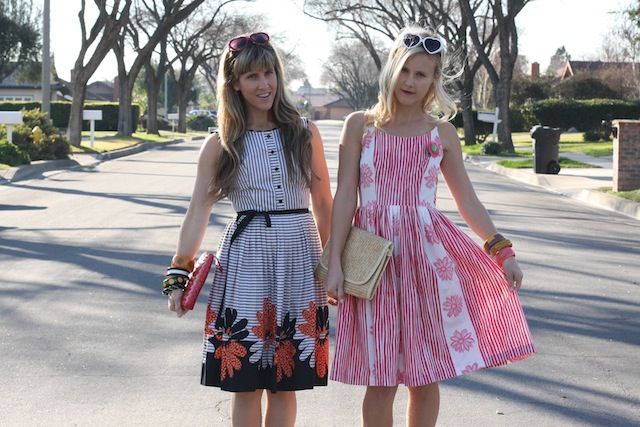 (On Vanessa: Dress/Brooch/Bangles/Clutch:Vintage, Heart Sunnies/Sandals: UrbanOutfitters On Candice: Dress: Vintage Jerry Gilden, Brooch/Bangles/Clutch: Vintage, Heart Sunnies/Sandals: UrbanOutfitters)