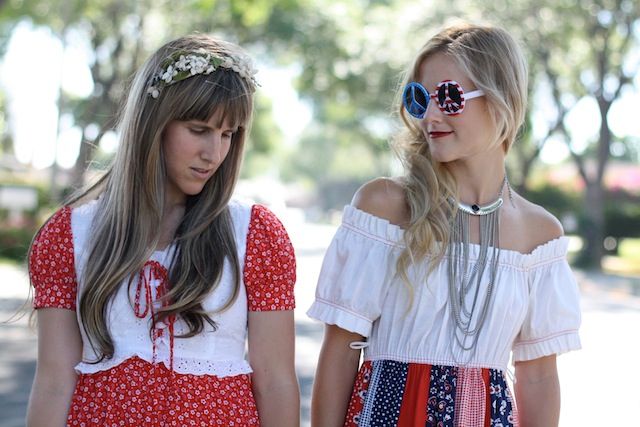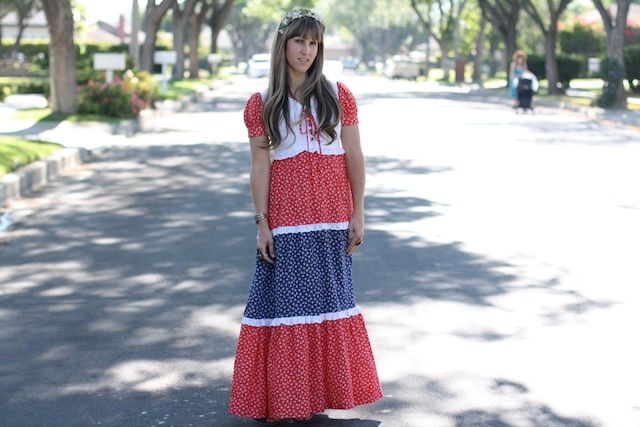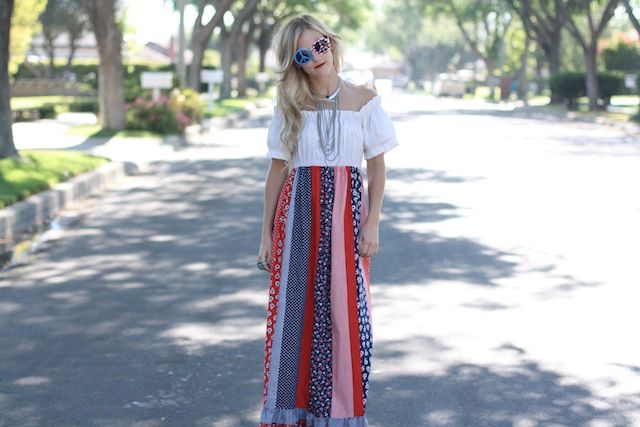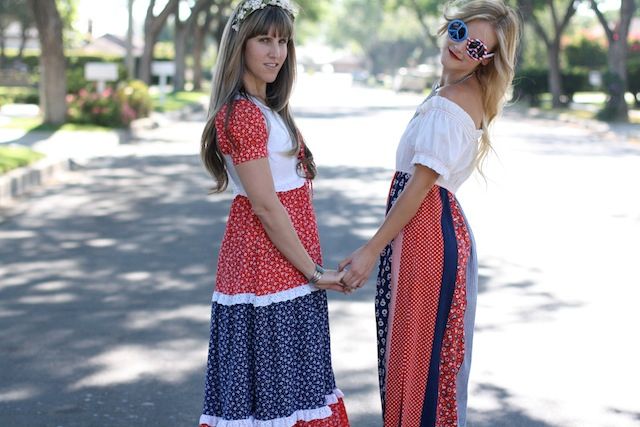 (On Vanessa- Dress: In store here, Flower crown/Jewelry: Vintage. On me- Dress: In store here, Necklace: Forever 21, Sunnies: Target)
How cute would these dresses be for the fourth? They look like they were made for the holiday. The fabrics are so light and comfortable, perfect for any backyard festivity.
The fourth of July is my absolute favorite holiday. I love it for the fireworks, family barbeques and because it reminds me that summer has just began. Vanessa's birthday is on June 27th and mine is on July 6th so the fourth is just a continued celebration in our family. By the time my birthday passes, we are partied out. Over the weekend, we celebrated Vanessa's birthday in Temecula wine country (we took lots of instagrams). We had a ton of fun but we are now definitely 'wine-d out'. Next up is the fourth of July (which I am spending in Vegas), my boyfriend's birthday and then mine. I really can't wait until I can sit my butt on the couch next week and do nothing. July makes me so tired :)
What are your plans for the fourth?
xoxo,
Candice