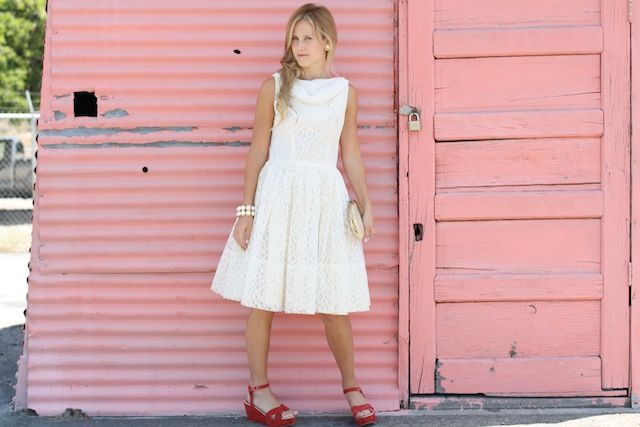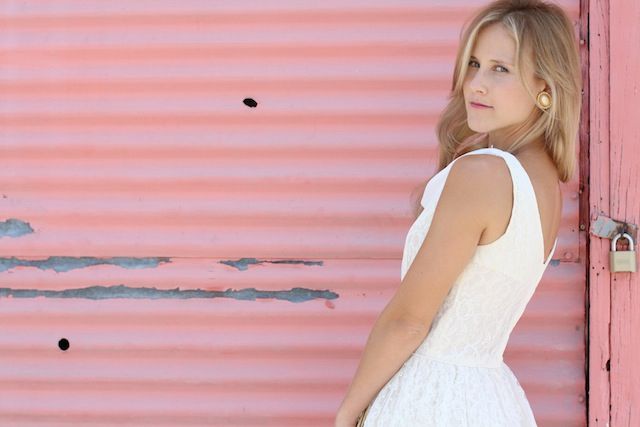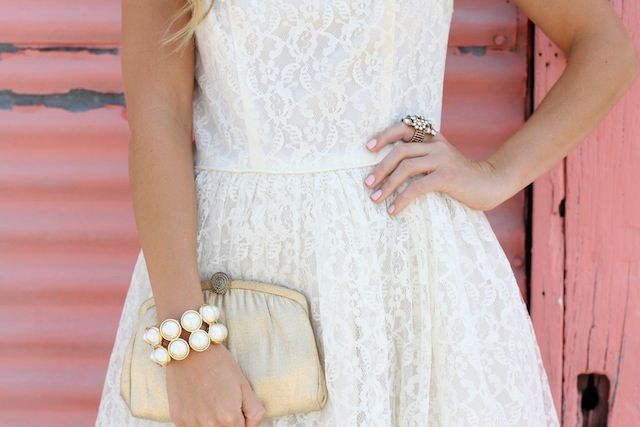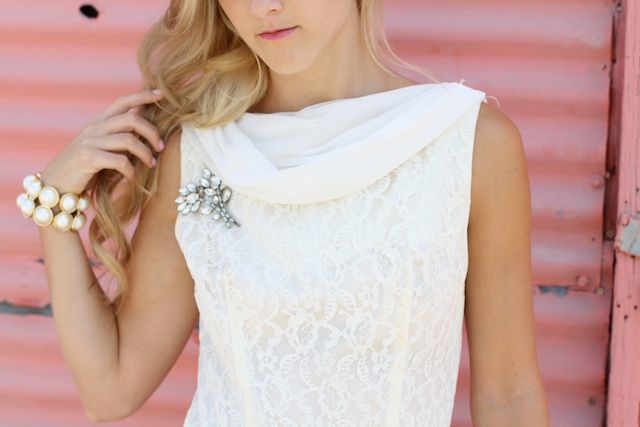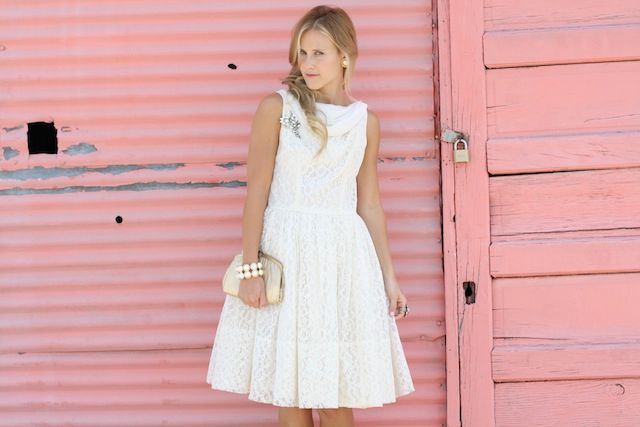 (Vintage Wedding Dress: In Store Now
HERE
, Gold Clutch/Brooch: Vintage, Wedges:Urban Outfitters, Bracelet/Rings:F21)
Hi Guys!
My little baby bear turned two months old just a few days ago and I have to say that it has been the BEST two months of my life. It seems like yesterday we were just leaving the hospital and for some
odd
reason that 16 hour labor is still so fresh in my head! HA!
But as I write this, I am thinking back on my life pre Oliver and quite frankly it is
kind of
a blurr... my husband and I definitely lived a wonderful life but Oliver brings such meaning to it now. It is the best feeling in the whole entire world. I guess you gotta have a kid to understand this feeling but it really is the best! I love my little family more then words can ever say.
Anyways, on to this pretty wedding dress that is in the
STORE
now! It really is such a gorgeous piece. It makes me want to get married all over again just so I can wear this dress. I can't believe it's already been 4 years since I walked down the aisle. We had a small wedding ceremony on
this
hotel rooftop in Laguna Beach. It was definitely one of the best days of my life! Magical!
Here are a few of my most cherished pictures from that day... :)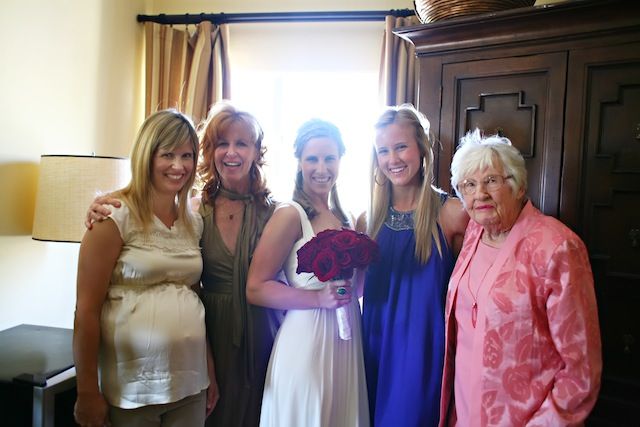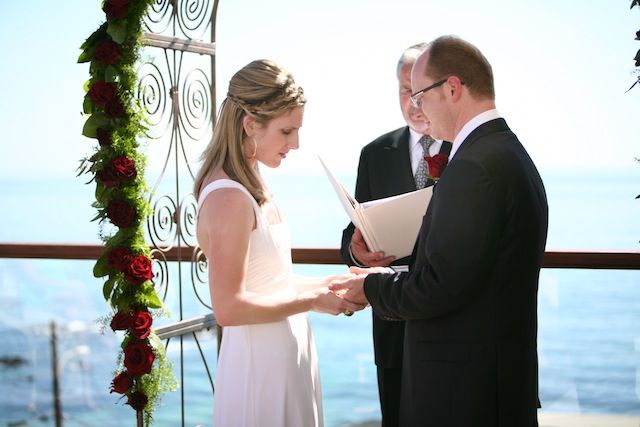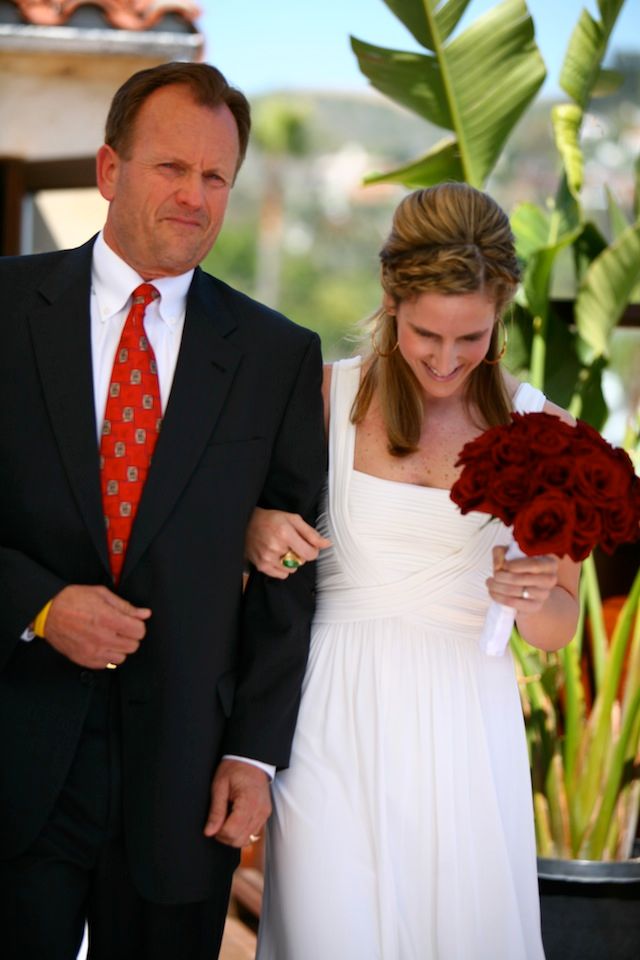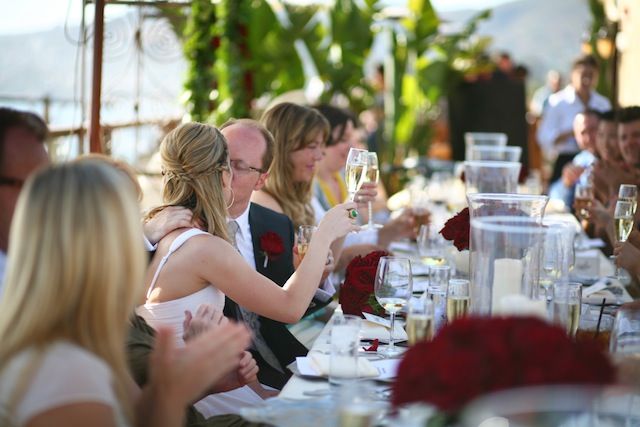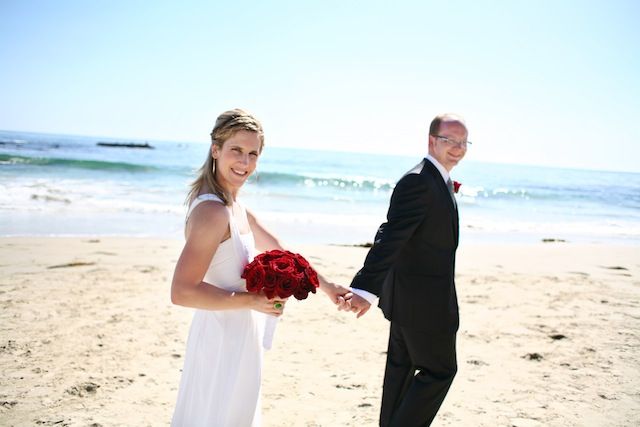 xo Vanessa