This is what Candice wore to dinner the other night.
We thought it would be a perfect time to bring on the layers now that everyone is gearing up for Fall + we're been having some super mild Summer evenings. Gotta love Southern California!
We also had fun getting into our mom's jewelry... (sigh!) We borrowed some bakelite bangles for the evening and Candice wore a super cute vintage daisy brooch + bracelet set, which I just bought her for her birthday! Yayyy.
I must say, I am really loving the whole look!!! xo Vanessa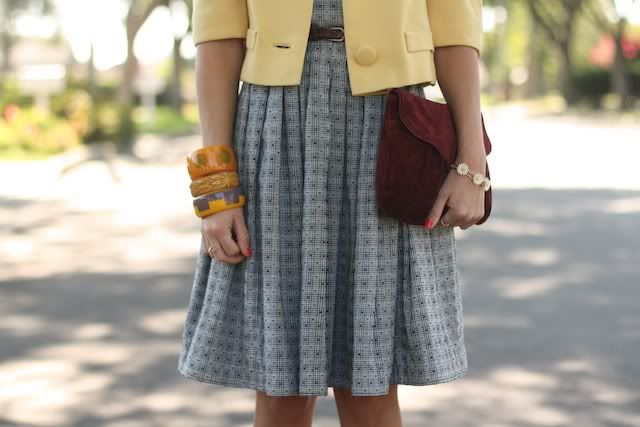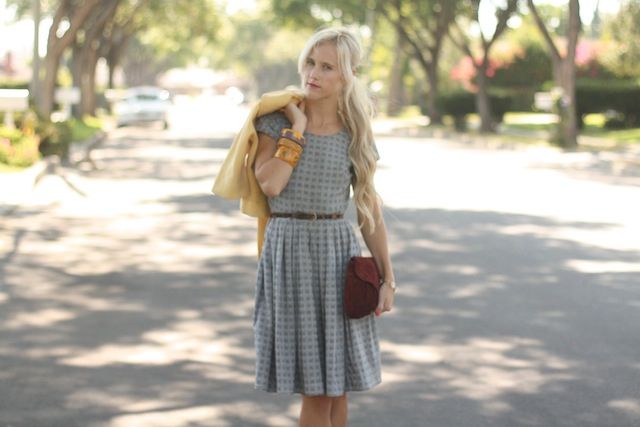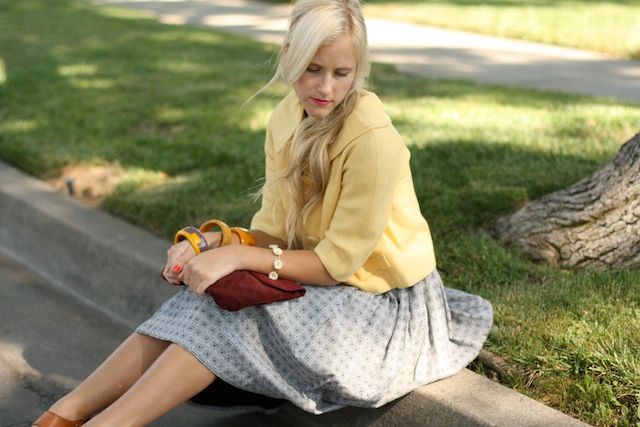 (Dress: In Store Now, Jacket: Vintage, bangles/brooch/bracelet: Vintage, Belt: Nasty Gal, Clutch: Vintage, Sandals: Urban Outfitters)