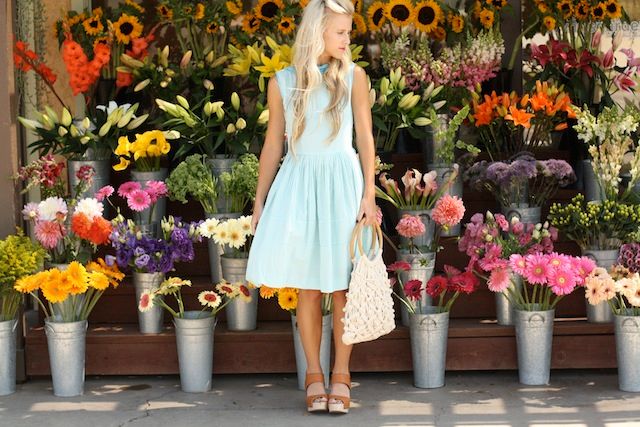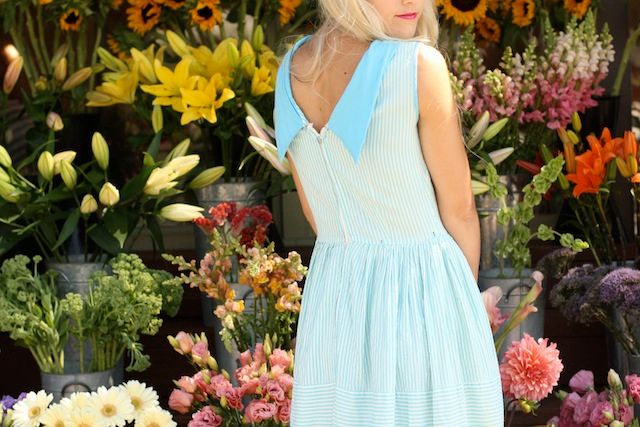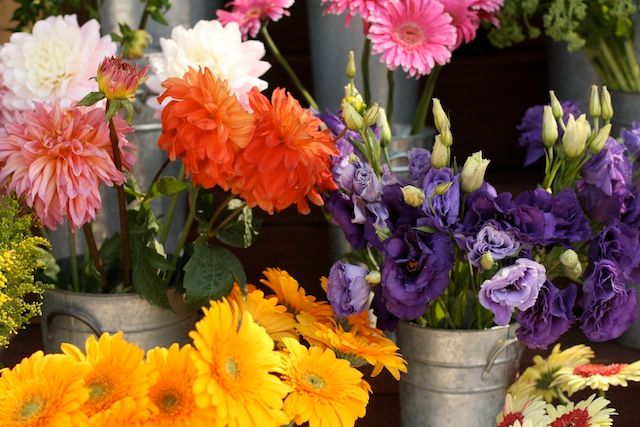 (Dress: vintage- in store now, Handbag: vintage, sandals: Urban Outfitters)
These pictures were taken at one of my favorite flower shops in Seal Beach. This store always has the best selection and I am always really drawn to the tin vases they display the flowers in. So beachy and pretty, right?


I am also quite fond of this dress... actually, more like, in L.O.V.E! I think this dress dates back to the late 1940's or early 50's. I really just adore it's simple stripe print and it has the cutest turquoise pointed collar!!!


It's really all in the details! That's why I think I love vintage so much.

xoxo,
Vanessa