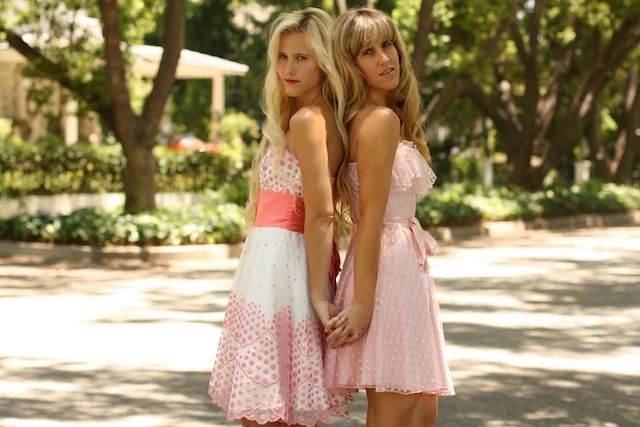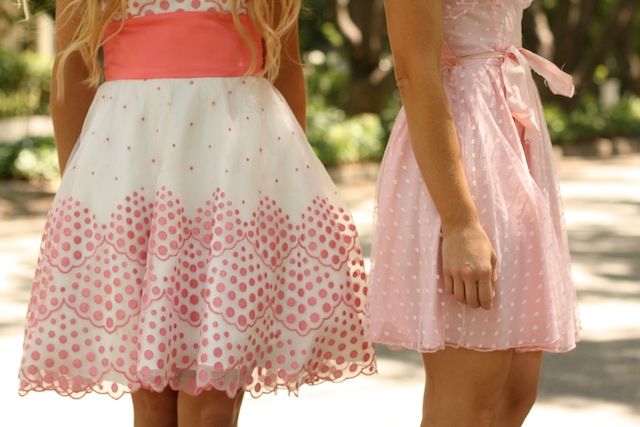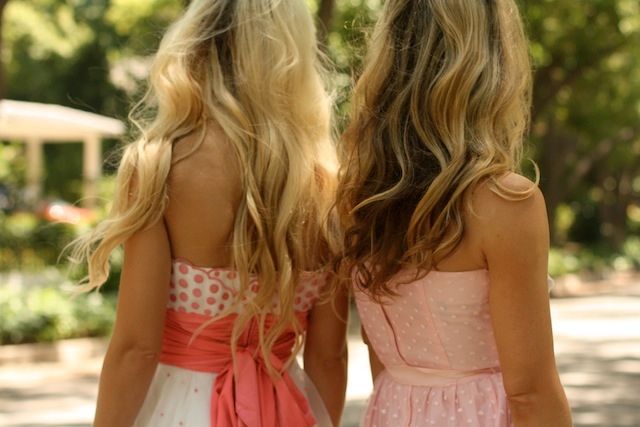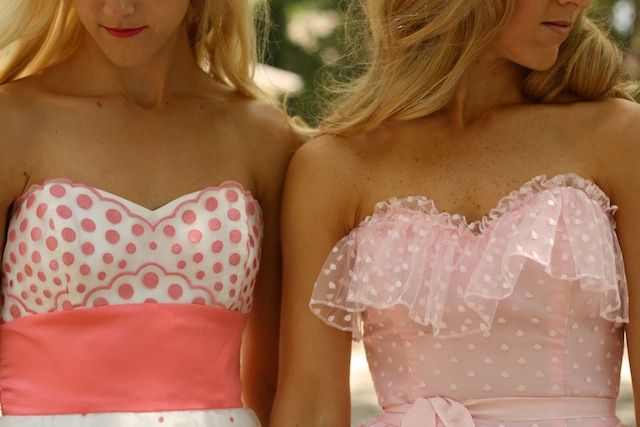 (Both dresses in store now-
here
and
here
)
Candice and I have so much fun taking pictures for the blog, especially when we get to wear pink, girly frocks such as these. Of course we followed the day up at our favorite mexican restaurant where we sipped margaritas with our mom and talked about our weekend plans. It was definitely a fun afternoon.
The pink and white frock seen on Candice is a Betsey Johnson evening dress. The quality is pretty unbelievable. The light pink 1980s prom dress I'm wearing has the cutest sweetheart neckline... both dresses are so flippin' cute.
Hope everyone has a good weekend and don't forget auctions are ending Sunday!
xo,
Vanessa