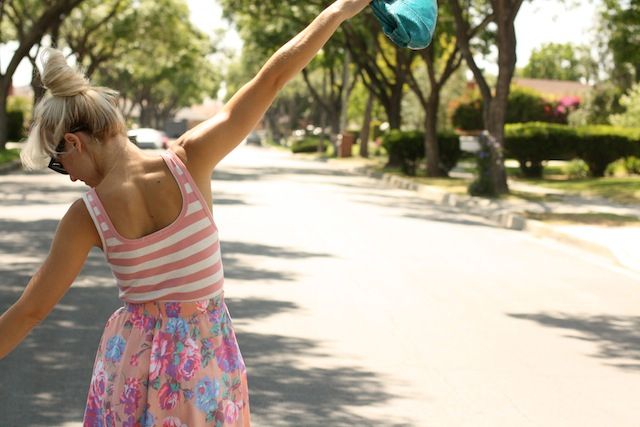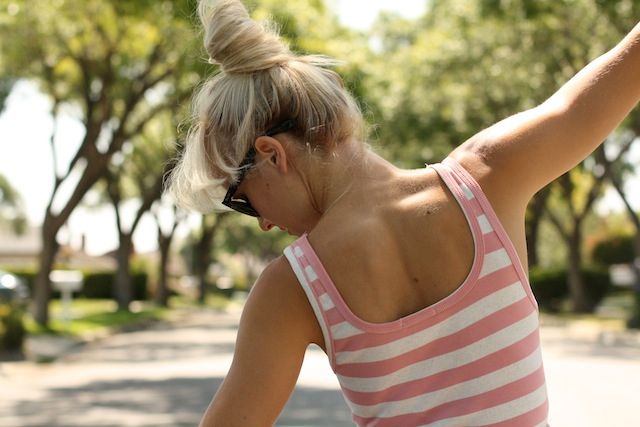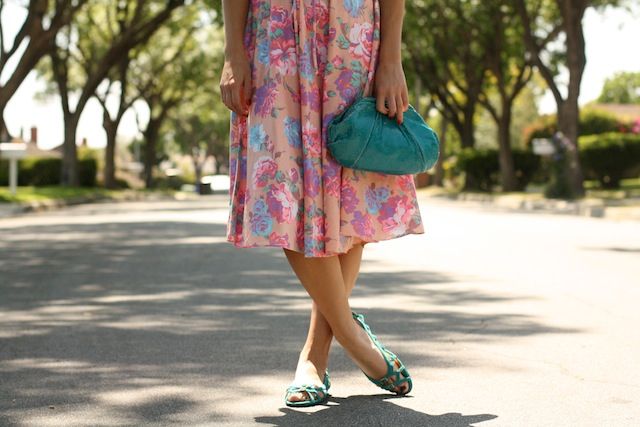 (Skirt: In store now- here, Top: Thrifted, Sandals: Urban Outfitters, Sunnies: Ray Ban, Clutch: Club Monaco)
Hey Everyone,
Happy Thursday! I love three day weekends because the following week always flies by so quickly! I can't believe it is already Thursday! The last few days have been very busy for me. We are selling at the Rose Bowl swap meet next weekend and I have just been getting prepared for that. I have been hemming dresses nonstop for the last few days and I think I am only half way through the "unhemmed" pile, YIKES! My cat on the other hand, has not been that busy. This is how she spent yesterday from about 9am in the morning to about 4pm in the afternoon. lol.
ALSO, don't forget to check out the latest collection which hit the store over the weekend. This pretty peach floral skirt listed
here
is definitely one of my TOP picks along with
this
,
this
and
this
!
xoxo,
Vanessa