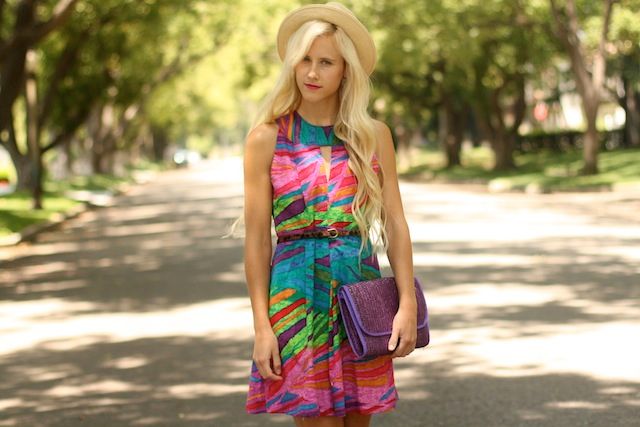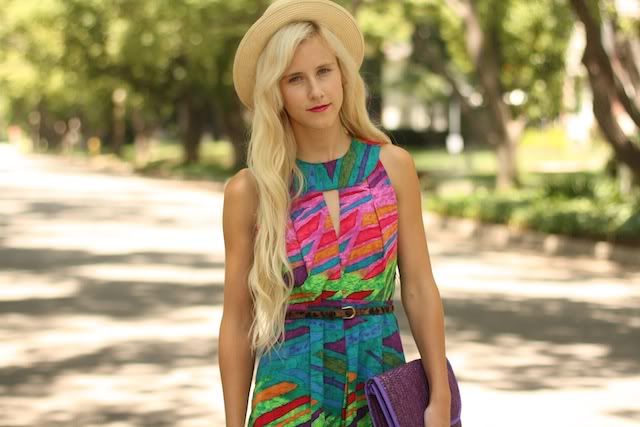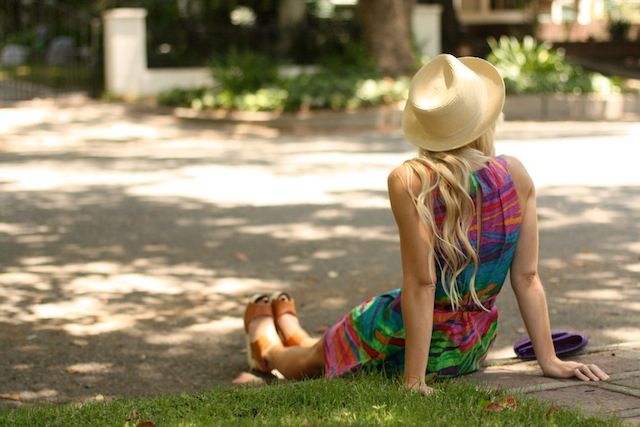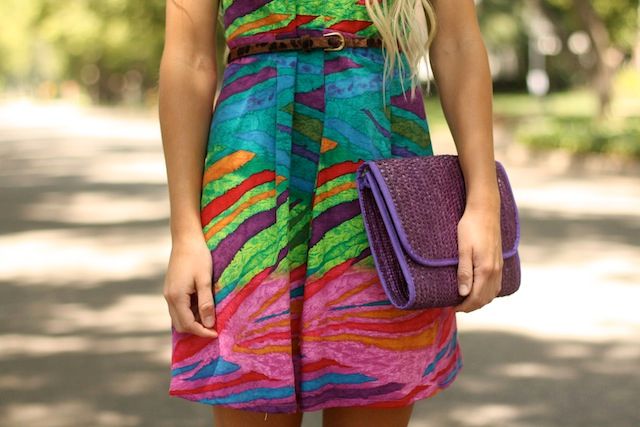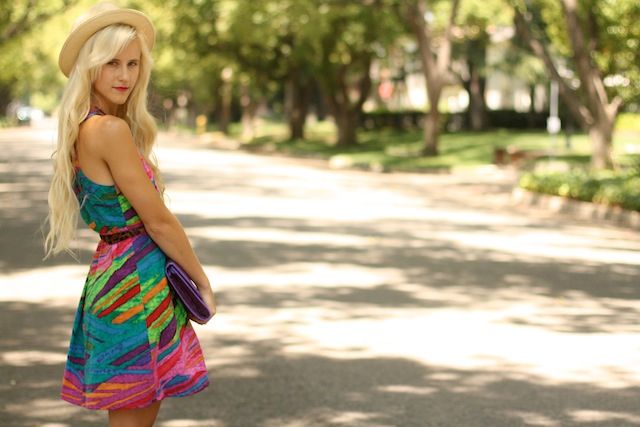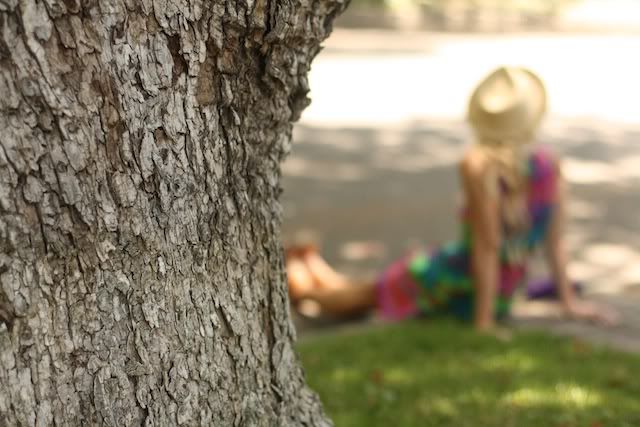 (Dress: Vintage- Enter the giveaway and you could win, Clutch: Vintage, Hat: Forever 21, Shoes: Urban Outfitters)
NEW GIVEAWAY: Vintage 1960s Colorful Mini Dress w/ Cut-Outs S/M...PERFECT FOR SUMMER!!!
Just spread the word of When Decades Collide to your girlfriends on Facebook by clicking the 'share' option on the very bottom of the far left column under our profile picture on our Facebook page
here
. 'Share' our Facebook page on your wall by asking all your girlfriends to fan/like us. Also, follow our blog on either Blogger or Bloglovin. Then leave a little note on our Facebook wall after you do so with your name and email so we can enter you into the drawing. The giveaway will last one month and the winner will be drawn on Thursday July 28th – The giveaway is open to both U.S fans as well as international fans. Good luck to everyone and we can't wait to announce the winner!!!
Once the winner is announced, we will contact her with all the contest details.