Hey Everyone,
TGIF!!! Sooooo happy it's Friday!
I am really looking forward to the extended holiday weekend to sleep in, relax and get in some extra family time. We're having a Memorial Day BBQ at my mom and dad's on Sunday which should be loads of fun. Margaritas and mojitos will definitely be the drink of choice to ring in the Summer season. Yippee!
On to the outfit, Candice's floral middriff is in store now-
Here
. I think it looks super duper cute paired with this little suede mini skirt and vtg 90s mary janes.
Also our auctions are ending later today so if you haven't already done so, please hop over to the store and have a peek-
here
.
xo,
Vanessa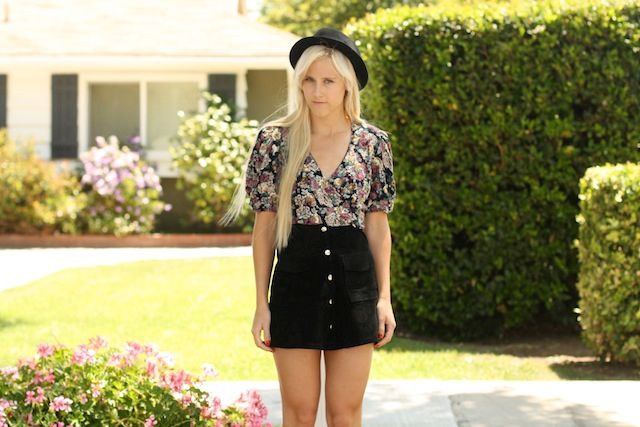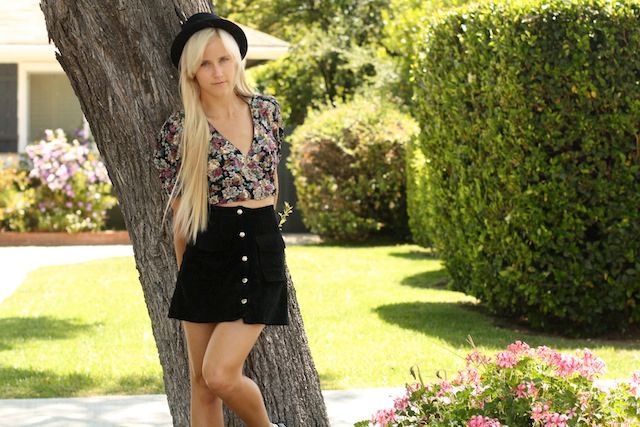 (VTG Floral Top- In Store Now, Suede Skirt/MaryJanes- VTG, Hat- Little Hat Store NYC, Socks- American Apparel)