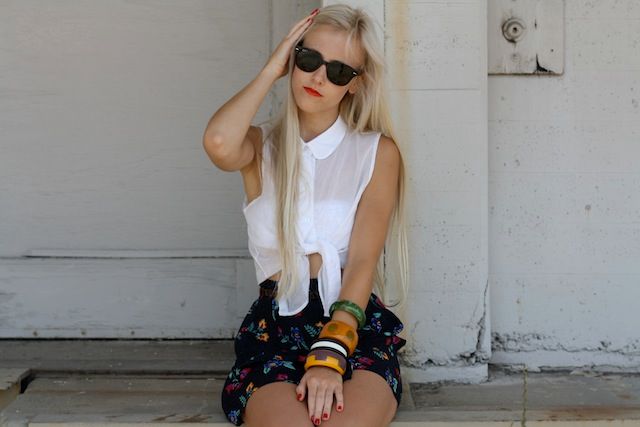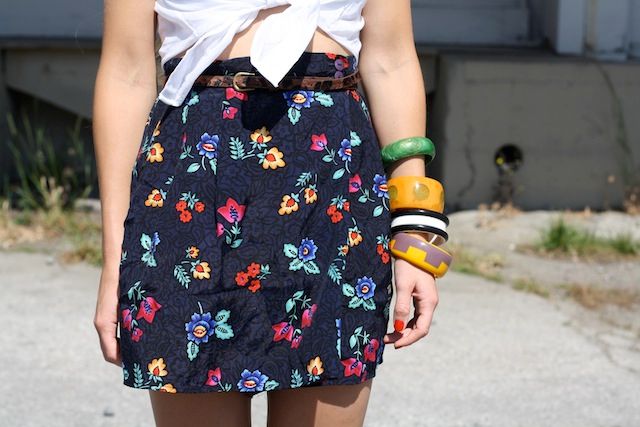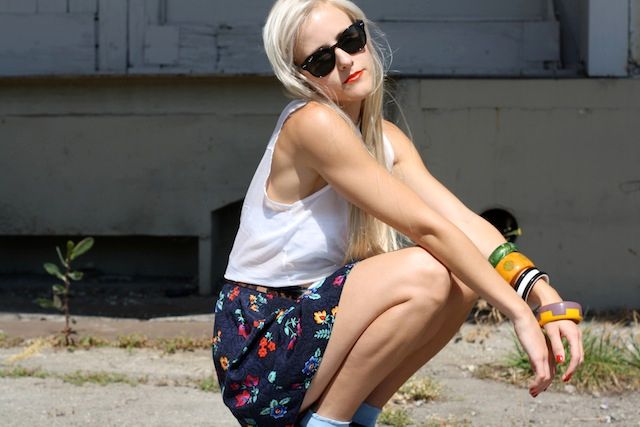 (Skirt: In store here, Blouse: American Apparel, Sunglasses: Ray Ban, Bangles: Vintage)
I've spent the last two weeks hiding out inside working. I promised my boyfriend I would be his study partner in preparation for and during his finals week. While he was studying for his classes, I was glued to my sewing machine and computer. My biggest accomplishment yet... 24 dresses hemmed in only 2 days! It got tiring working every single day of the week without a day off but I am happy I was able to get so much work out of the way. Today is my first official day off and I can't wait. I think I am going to celebrate with some Mexican food and a pitcher of margaritas for lunch. I really want to emphasize on the word 'PITCHER' :-) hehe. Tonight, I am going to Vanessa's for dinner and to celebrate her husband Ryan's birthday. It will be the first time I've seen her new place decorated with all her furniture since she moved in this past week so I am very excited!
I hope everyone has a fun filled Saturday!
xoxo,
Candice