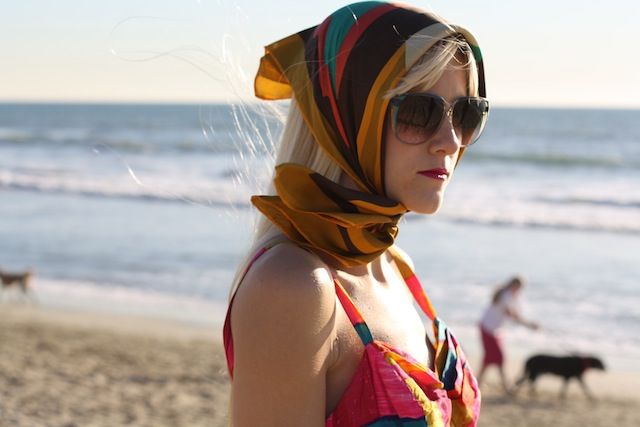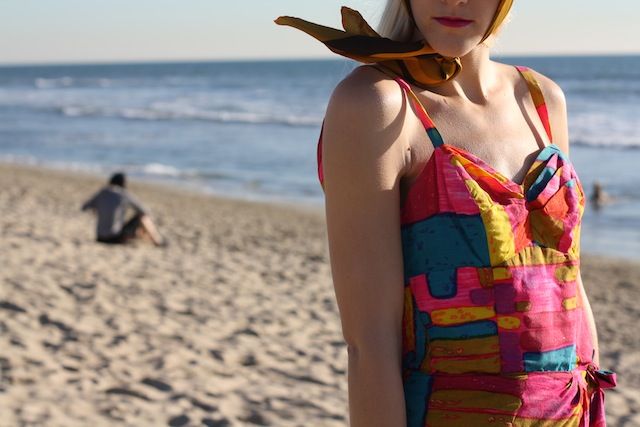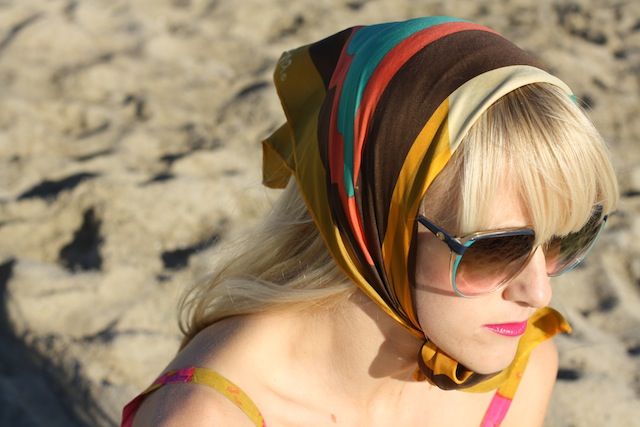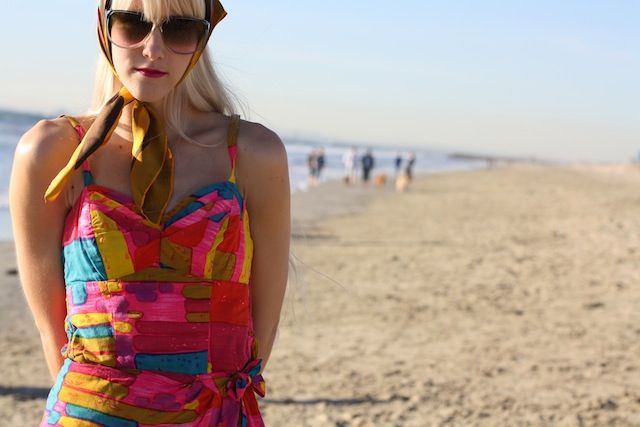 (Romper: When Decades Collide, Scarf: Vintage, Sunnies: Vintage)
I have always been obsessed with the fashion from the 50's to the early 60's. From the feminine shapes and full busts to the girly details, it really represents the normal everyday woman. I love Marilyn Monroe and Bridget Bardot because they were so va-va-voom. Men loved them and women wanted to look like them. They accentuated the things that some girls today might see as flaws and made them their assets.
This to die-for vintage 50's-60's romper is a piece that girls today could wear anywhere but use to be worn as a swimsuit either lounging by the pool or walking on the beach. It's colors have such a retro feel. It looks perfect paired with a vintage scarf and sunnies.
We went to the dog beach again to take photos and couldn't resist sharing this snapshot of an adorable family of Golden Retrievers :-)
xoxo,
Candice