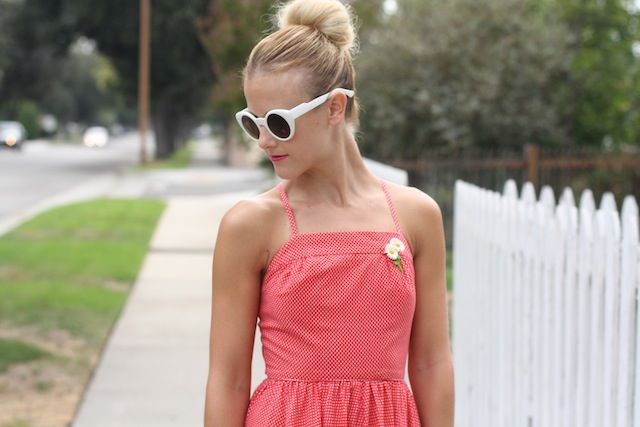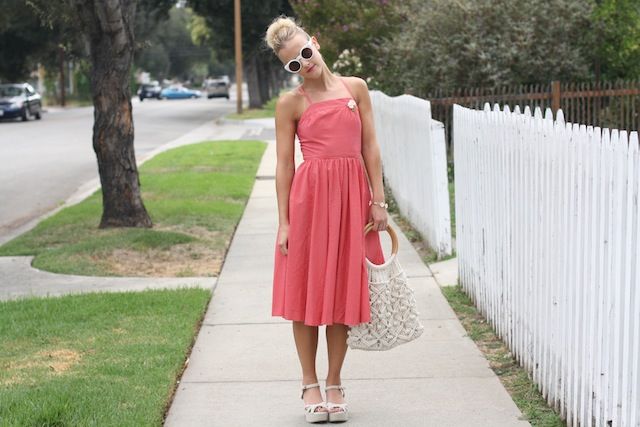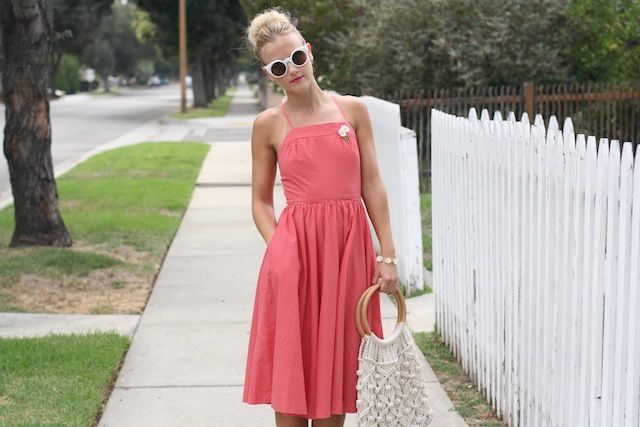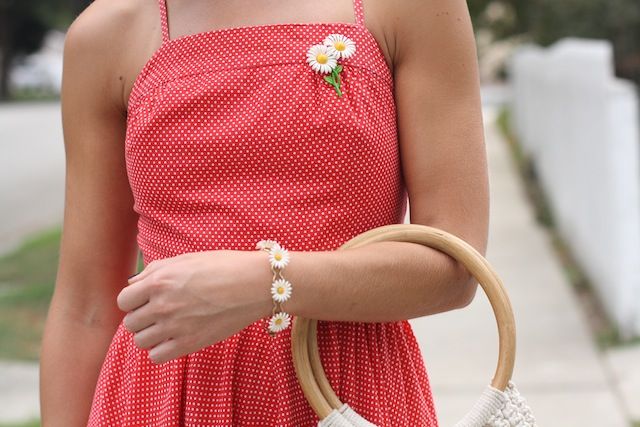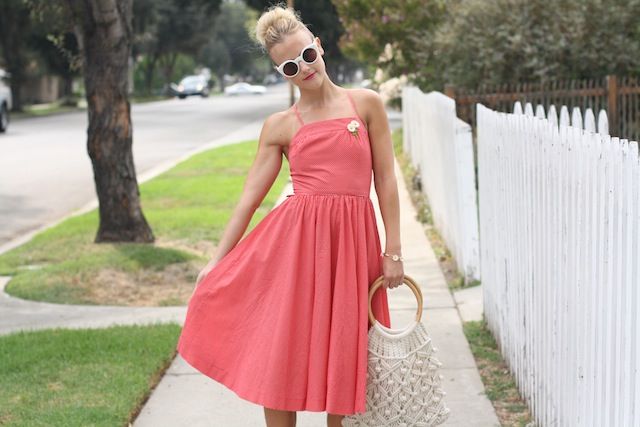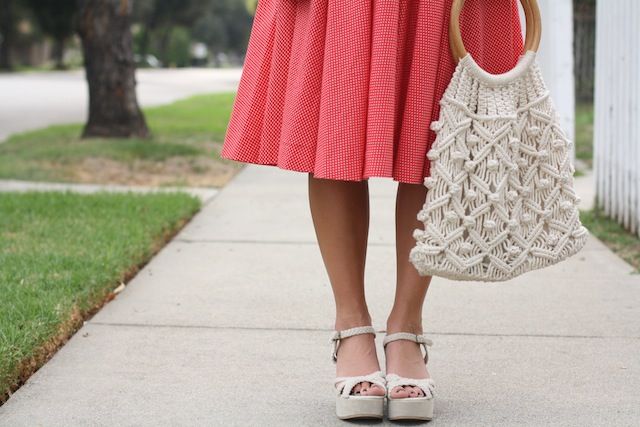 (Vintage dress: In store now HERE, crochet handbag: in store now HERE, Flower brooch/bracelet: vintage, Sunglasses: NG, Wedges: Urban Outfitters)
it's a little bitter sweet that it's
already
September...
Although I love the Fall and everything that it brings, I'm a little sad that Summer has come to an end. With a little baby (I CAN NOT BELIEVE Oliver turns 5 months old tomorrow!!!), I feel like I have completely lost track of my days, weeks and months for that matter. Summer completely just flewwww by.
All you new moms out there... you know what I'm talking about. Right?
And among huge personal life changes, a lot has changed with the store too. Candice and I have permanently moved to
Etsy
!!!! We honestly just prefer the boutique feel of Etsy and we can really see our business growing substantially there. Also, our main focus in these last few months has been ensuring that the store is always stocked with new merchandise so you will continue to see NEW pieces added to the shop WEEKLY!
This pretty Lanz dress was just added to the store this last Tuesday! It's definitely one of my top pics this week along with
this
dress and
this
dress! xo Vanessa