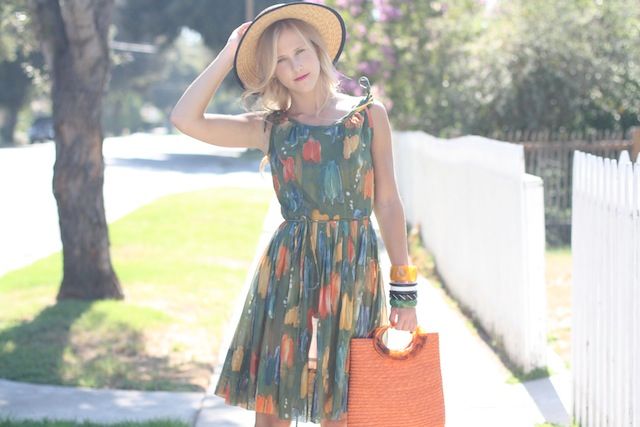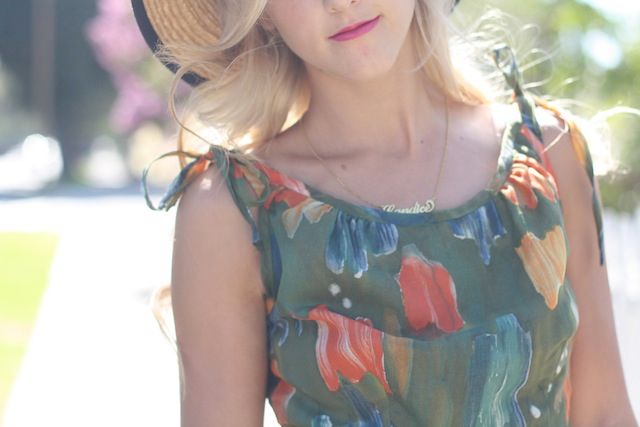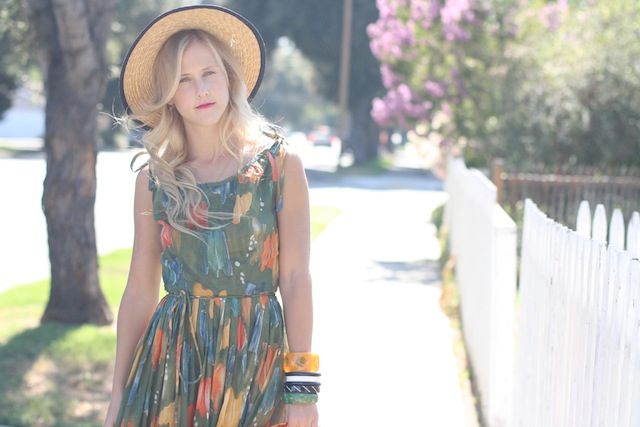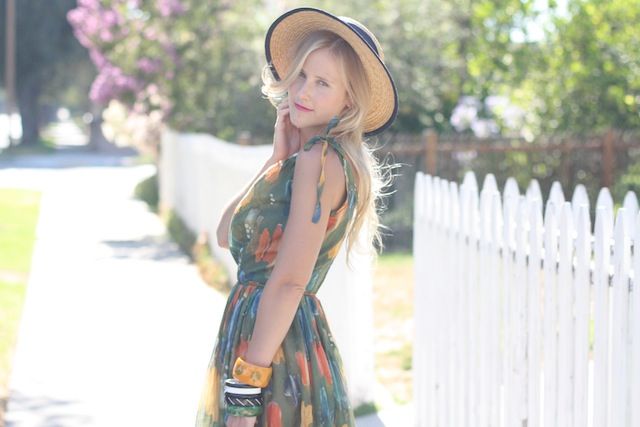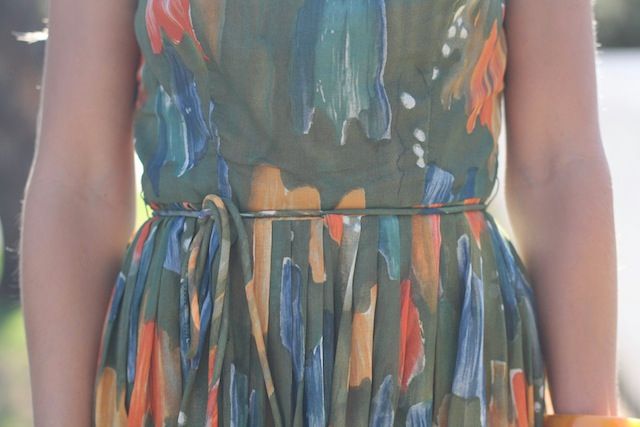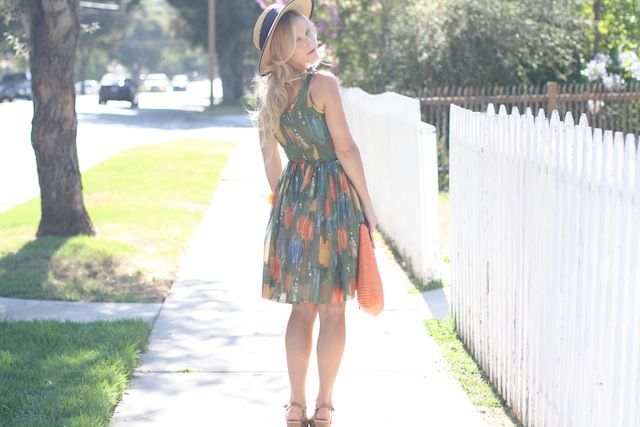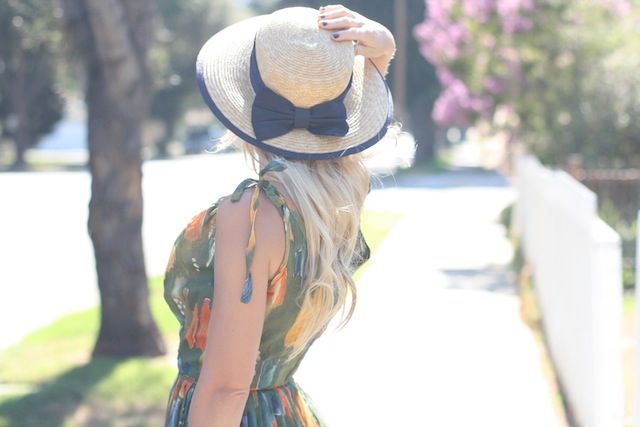 (Dress: In store here, Hat/Bangles/Bag: Vintage, Sandals: Urban Outfitters)
I hope everyone had a wonderful fourth. It has been blistering hot here but I really shouldn't complain knowing that everyone across the country has been suffering as well and even far worse. I cannot wait to escape this heat wave next week when I leave for Maui. I don't mean to brag but I am dreaming of laying on the sand with a mai tai in hand. It is my last vacation of the summer from what seemed like vacation after vacation since June. So I am definitely going to enjoy it. Did anyone hear about the kayaker being followed by the great white shark over the weekend? I am now completely frightened and will not go past my ankles in the ocean. My butt will land only on the towel on the sand and the lounge chair by the pool. I have always been such a scaredy-cat, I can't help it.
Anyway, this dress is in our Etsy store now. It is truly one of the best pieces that have ever hit the store. Its in great condition for how old it is and the print and color is just to die for.
xoxo,
Candice