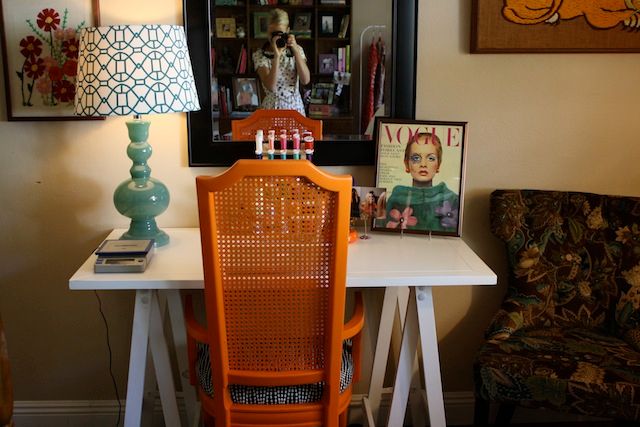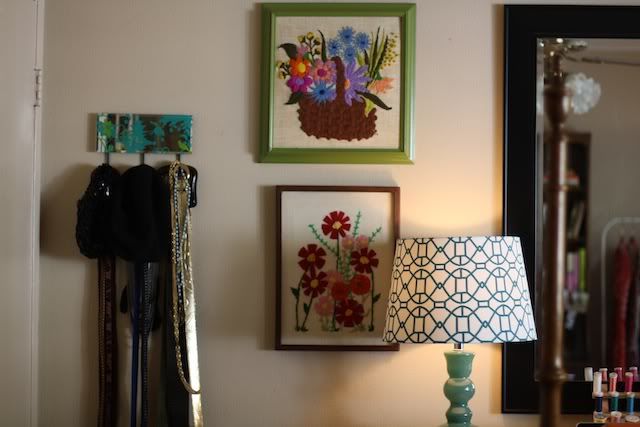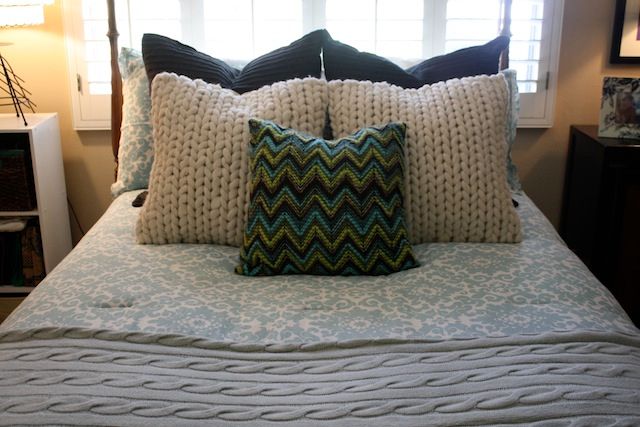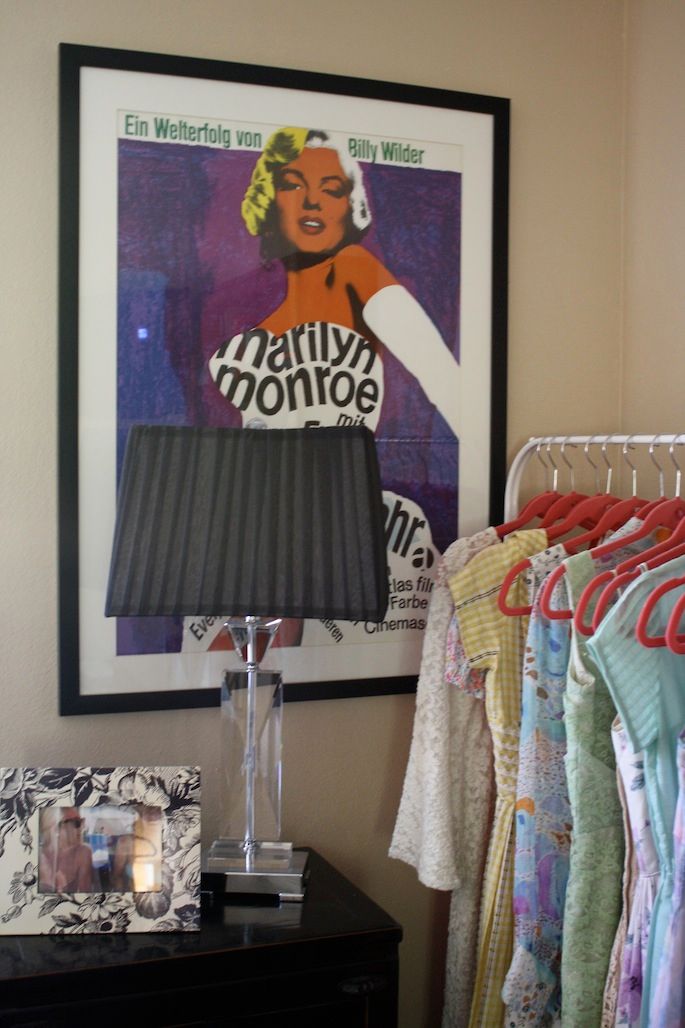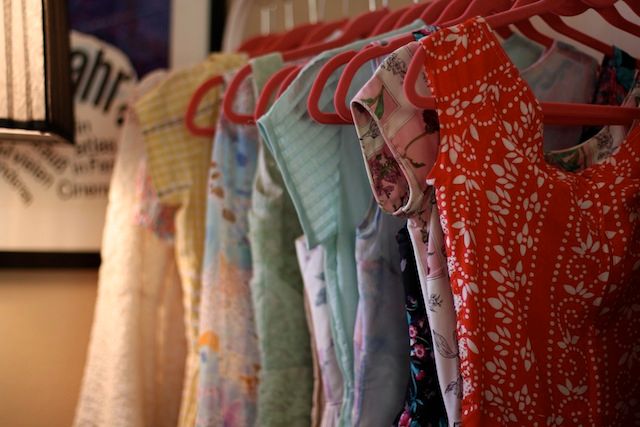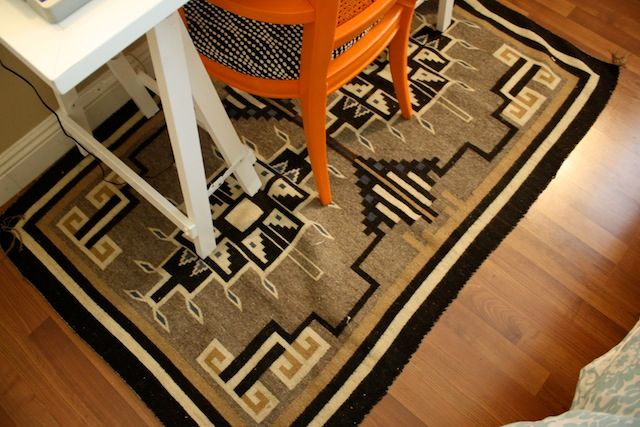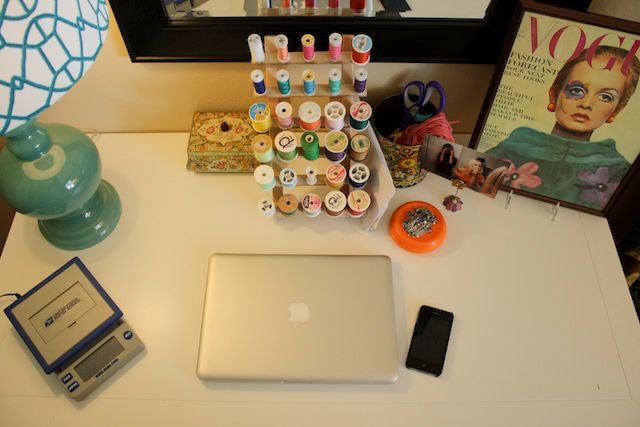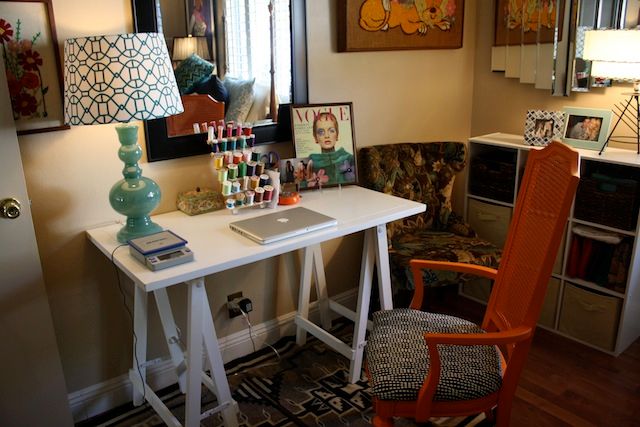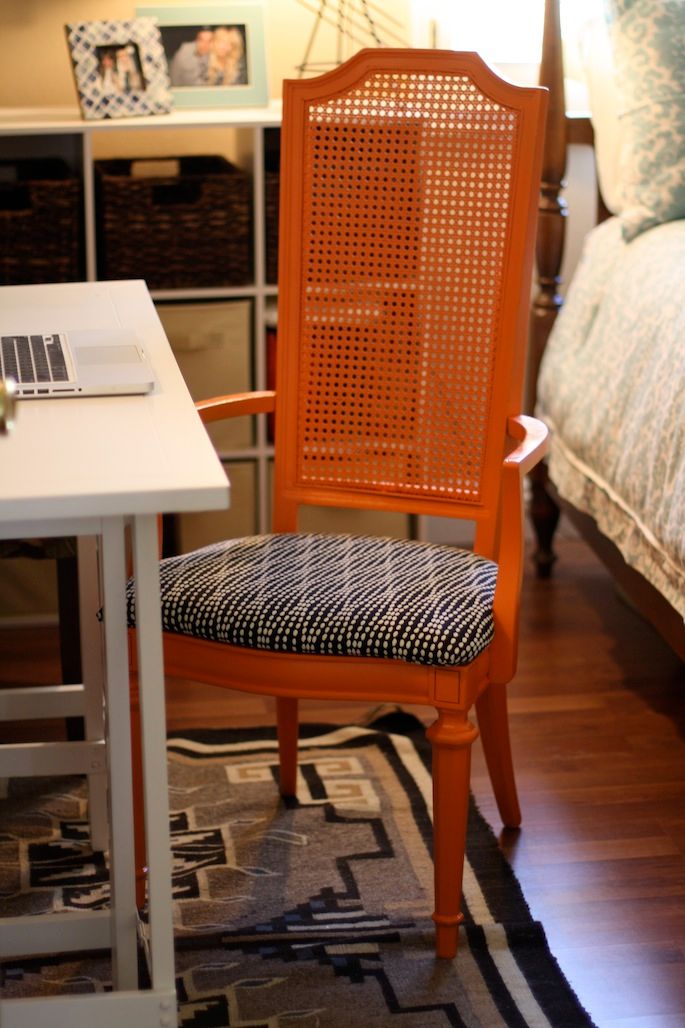 I have been in the mood to change things up decor wise in my bedroom. Since we work from home, the only place I have to store my racks and racks of vintage dresses without it looking tacky in the living room, is in my bedroom. So I don't go literally crazy, the key for me is organization. But I still want something that is cute and reflects my style. Since I am on a budget, the only route is vintage of course. I shop at thrift stores, antique stores and flea markets. I needed a new desk chair so instead of paying tons of money for one, I went to a thrift store and picked up this chair for only 8 bucks. It wasn't the most attractive chair but I saw hope in it. I painted and re-upholstered the seat myself (with a little help from my boyfriend :)) for a total investment of only 34 bucks. And I now I have a chair that reflects me.
Just about everything in my room is vintage from the movie poster, lamp, rug, needlepoint wall hangings, chair, mirror, Vogue cover and other trinkets. Not only do I love vintage but it can sometimes be the more affordable route to go. The dresses in the photo are from my own personal collection. I obviously love pretty vintage dresses so much that I leave them out and use them as some added decor :)
What is your favorite way to decorate?
xoxo,
Candice