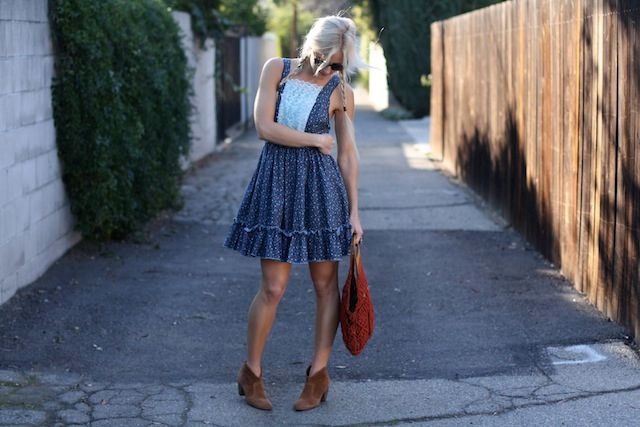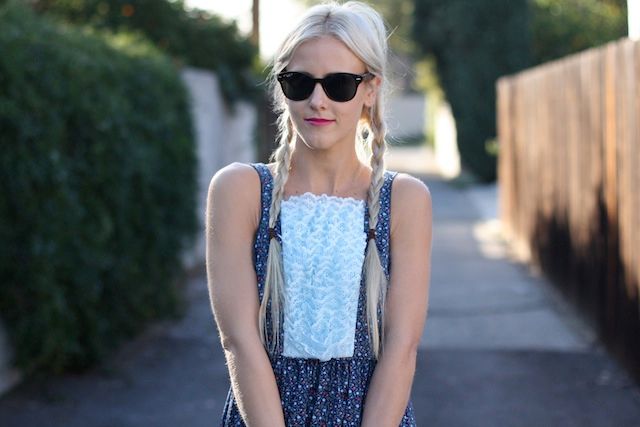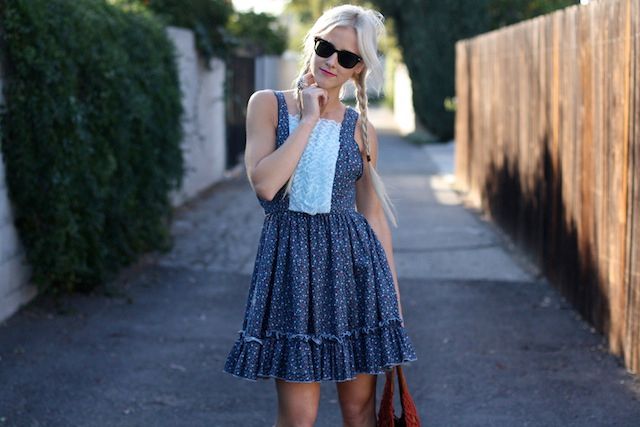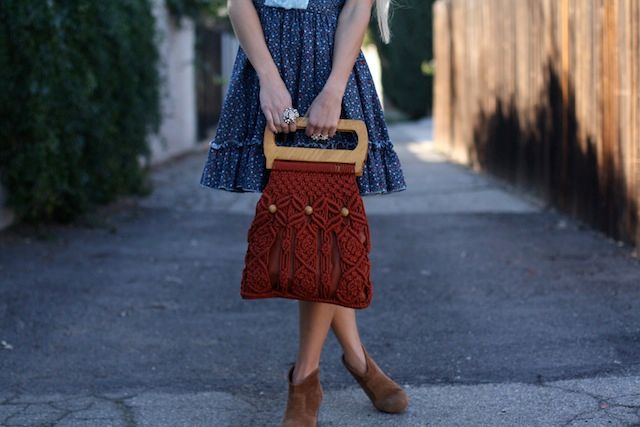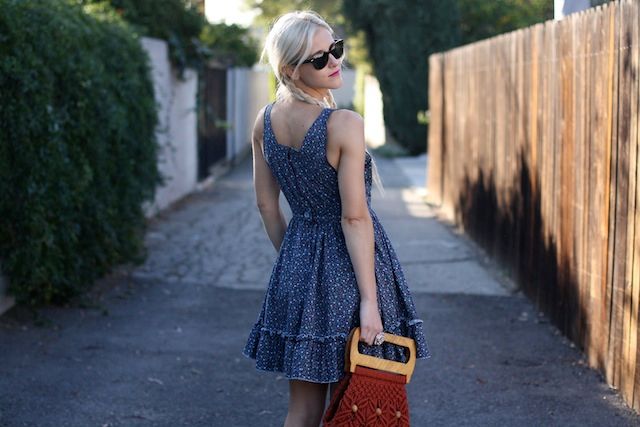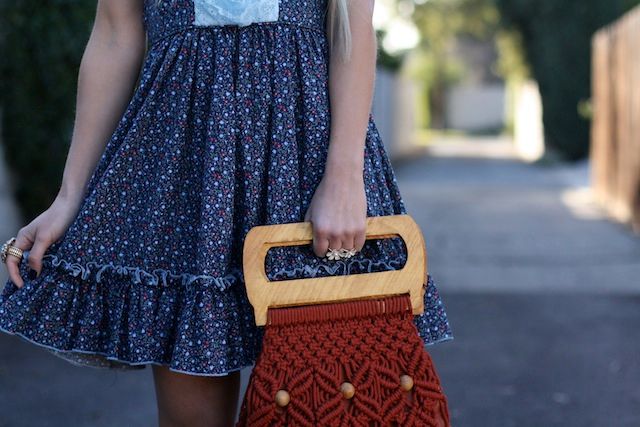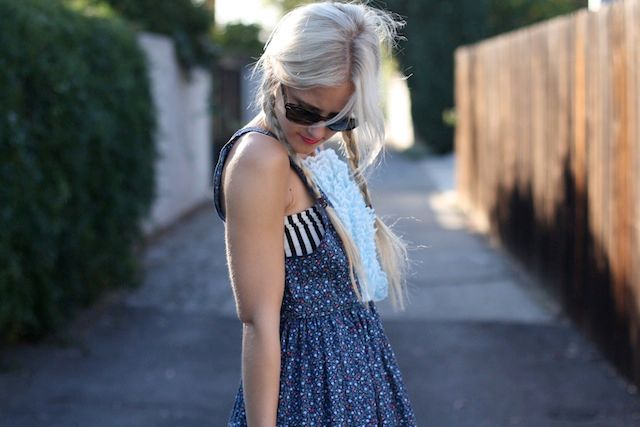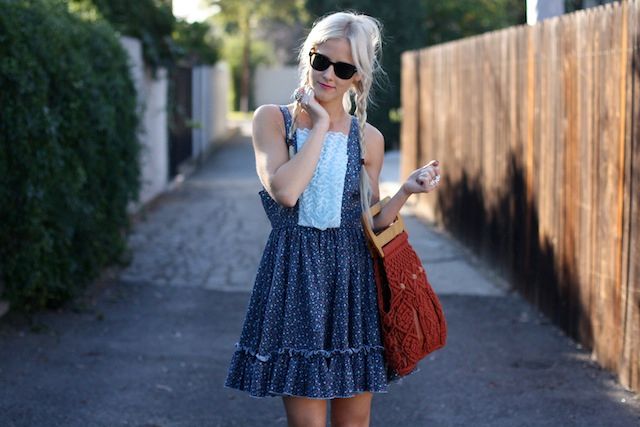 (Vintage Dress: WDC Sold, Striped Bodysuit (worn under dress): American Apparel, Boots: Steve Madden, Crochet Handbag: Vintage, Sunglasses: Ray Bans, Rings: F21)
Hi guys!
I took yesterday afternoon off because I had my 8 month check up! On the way to the doctor's I decided to drop by my favorite local vintage store. I've been looking for a couple new pieces for my house and when in doubt, this store always has the best selection of vintage home goods. Im so lucky that this place is only located a mile from where I live. I ended up buying a super cool 1960s turquoise ceramic lamp which I picked up for practically nothing. Score! Here are a few other pieces that definitely caught my eye!
xoxo
Vanessa
I really like this mid century bookshelf but sadly it's rather large and I don't have enough space for it in my home.


I love the colors in this floral embroidery and that rustic frame is so awesome!


ummmm, such an amazing pair of chairs and that red upholstery is to die for!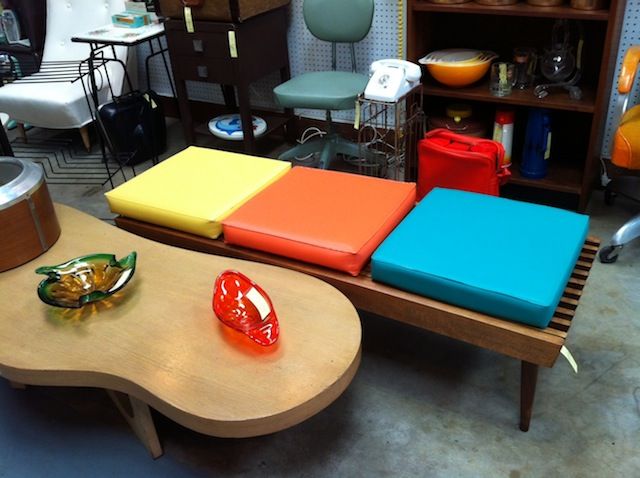 Seriously, such a cool parchment bench and who doesn't always need additional seating?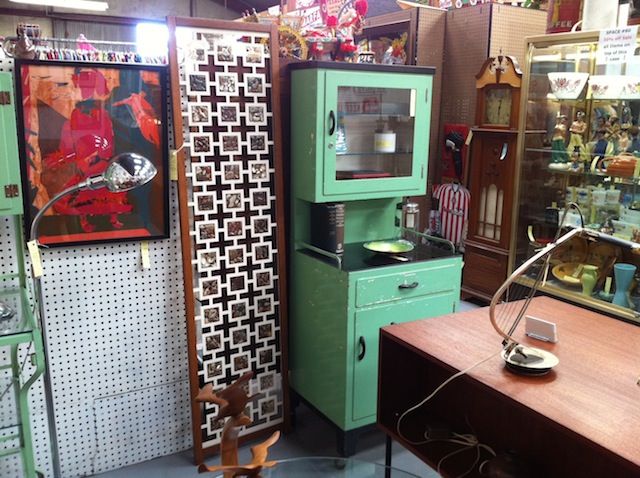 This industrial medicine cabinet would be perfect in a bathroom, don't you think?