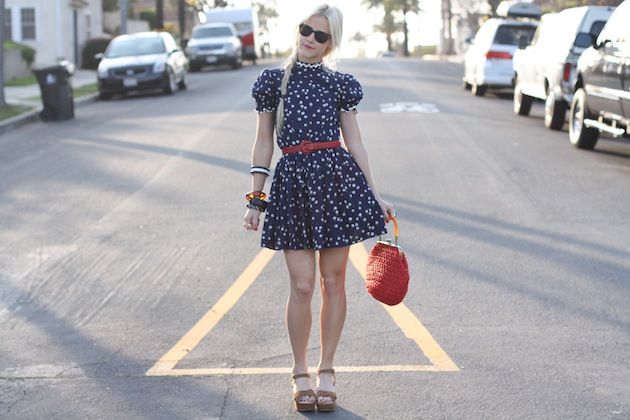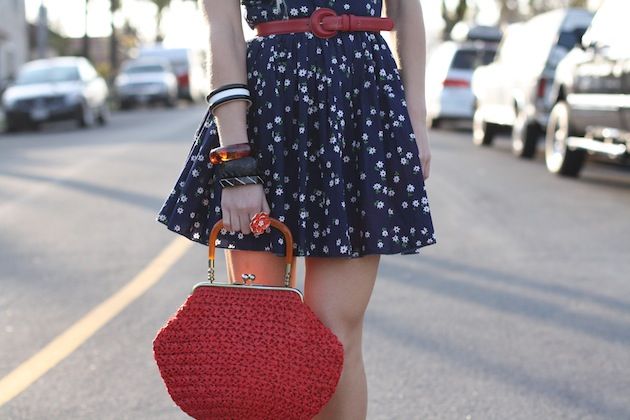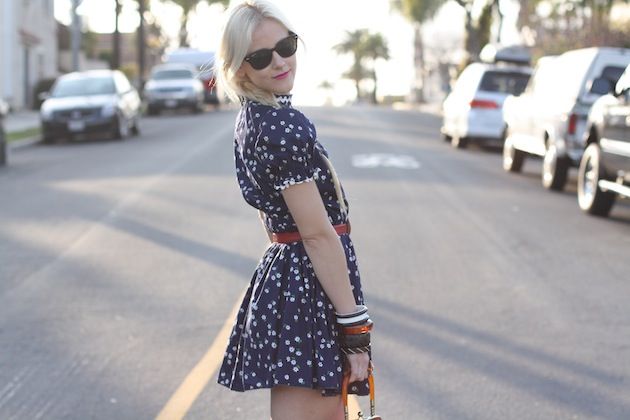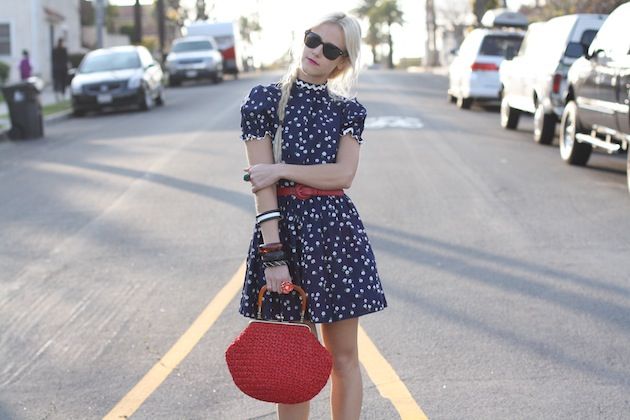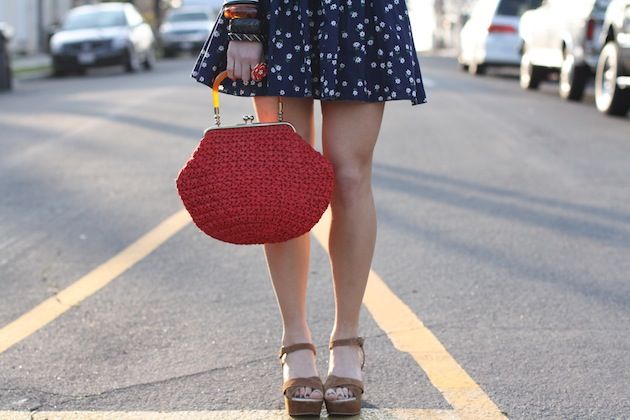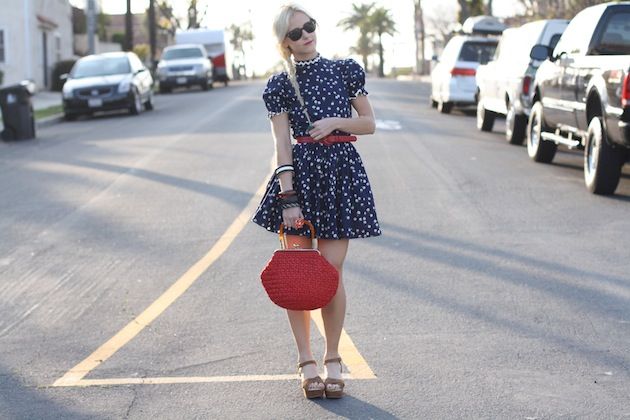 (Dress: In store here, Shoes: Urban Outfitters, Sunglasses: Ray Ban, Purse/Bracelets/Belt: Vintage)
This is the outfit I wore when Vanessa and I spent one day blogging last week. We laugh every time the neighbors see me come out in a completely differently styled outfit from head to toe. They must think I am some kind of crazy lady who can't decide what outfit I want to wear for the day. And then when we start taking pictures, people drive by very slowly and stare. When they see us see them, they look away really quickly and begin driving faster. I hate the lookie-loos. It reminds me of when I am somewhere with my parents and I tell them something followed by "Don't look!" but they noticeably stare that same exact second. It just cracks me up.
Don't you just love a navy blue dress with a pretty floral print? And then there is this cute fluffy mini skirt. This dress really is to die-for.
xoxo,
Candice