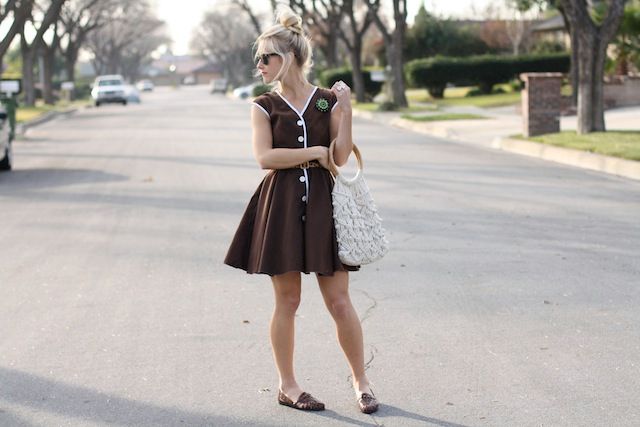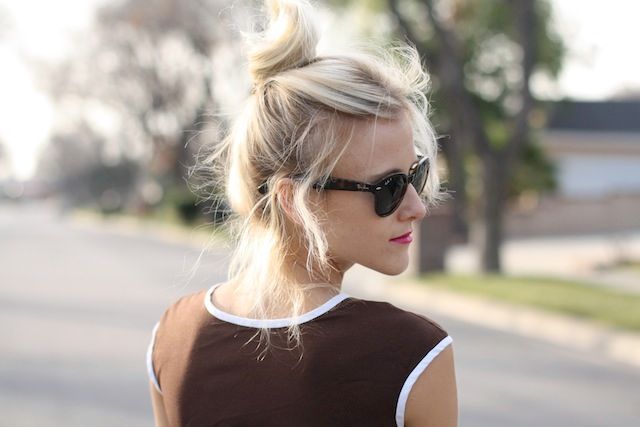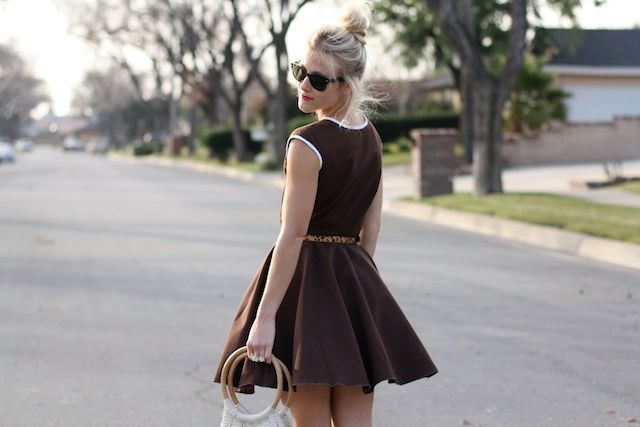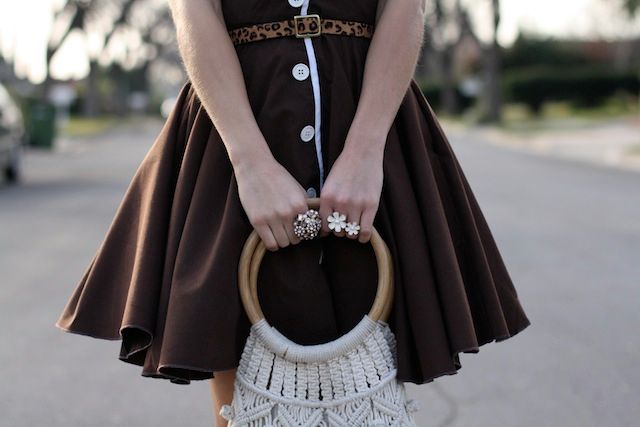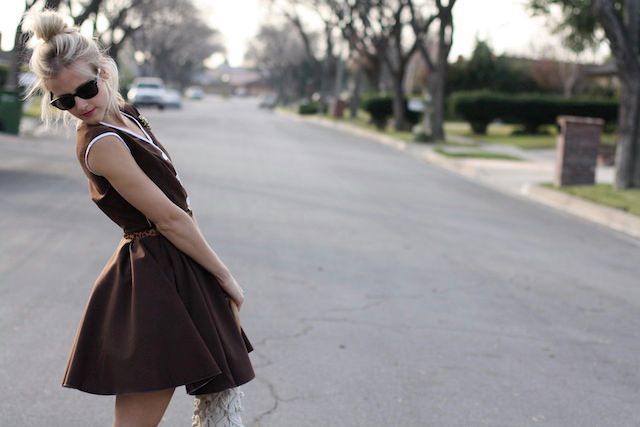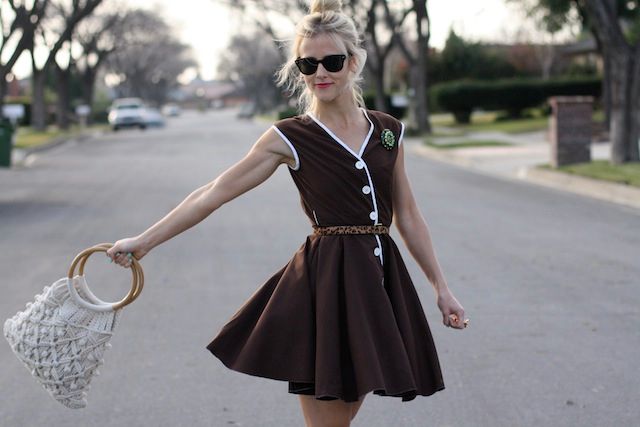 (1950s Dress: WDC Sold, Crochet Handbag: Vintage, Leopard Belt: Target, Sunglasses: RayBans, Brooch: Vintage/Grandma's, Rings: Forever 21, Sandals: vintage)
Wow, another weekend has come and gone!
My husband and I had quite the busy weekend. Sadly, we weren't enjoying all the beautiful weather outside nor at a fun Superbowl party, watching football (go Giants!) and snacking on chips & guacamole. Instead we were at home all day and night remodeling our master bathroom. We also made about 10 trips to home depot too which has officially become our second home. This weekend was dedicated to the demolition. Boy, did it make a mess of our entire house! By the end of day one, all of our furniture was covered in dust and soot. It was not pretty. But in a few short weeks, we will have one amazing bathroom so all this hard work will be totally worth it. Pictures definitely to come! But in the mean time here is some bathroom eye candy that we're using as inspiration for our remodel. I love you Pinterest!
xo Vanessa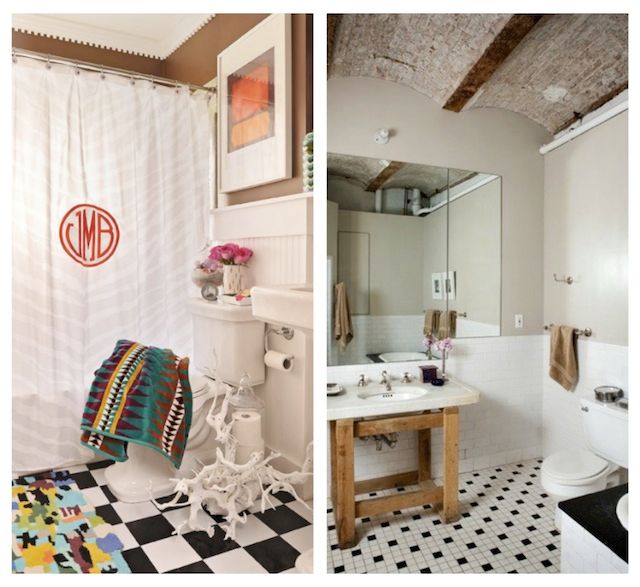 (Links:
1
,
2
,
3
,
4
)