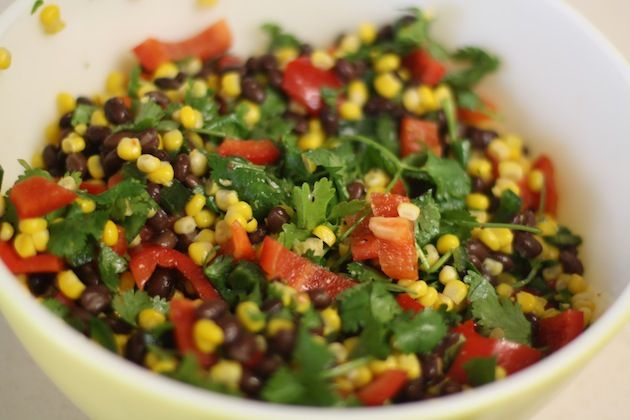 I love black beans. I cook with them
literally
every day. They add lots of flavor and protein to all kinds of dishes. This salad is actually one of my husband's favorite dishes. It's
super
simple, colorful and has soooo much flavor.
I made it for dinner the other night and thought I would share the recipe with you.
Here it is:
2 cans black beans, rinsed
2 cans corn, rinsed
1 bunch cilantro, chopped
4-5 jalapeno chile peppers, seeded and chopped
2 red bell peppers, seeded and chopped
3-4 tablespoons Italian dressing
salt and pepper
Mix all ingredients in a bowl and refrigerate for 1-2 hours.
I always have leftovers too. Makes for a great lunch the following day!
xo Vanessa