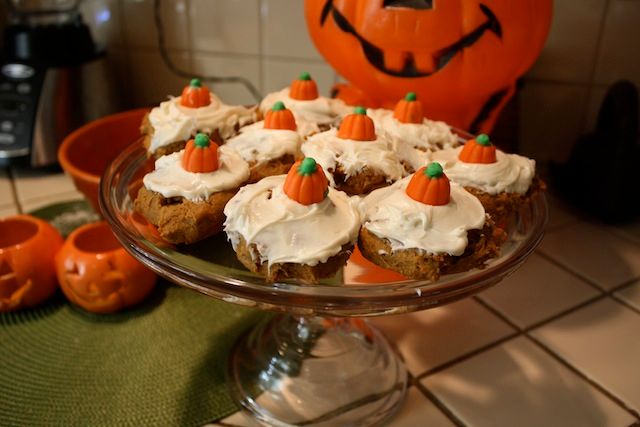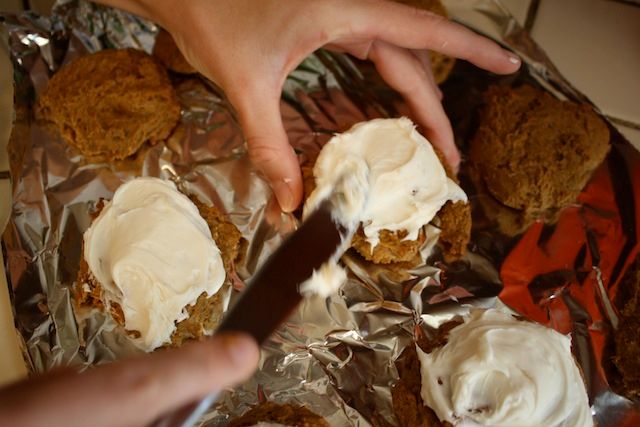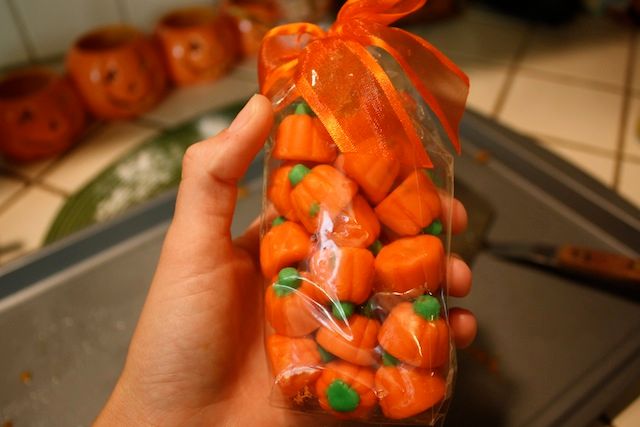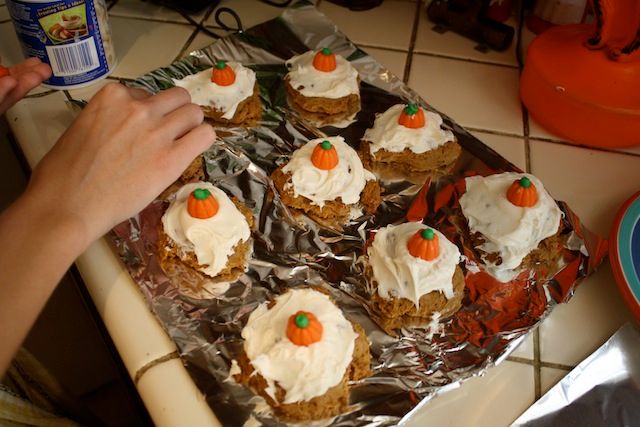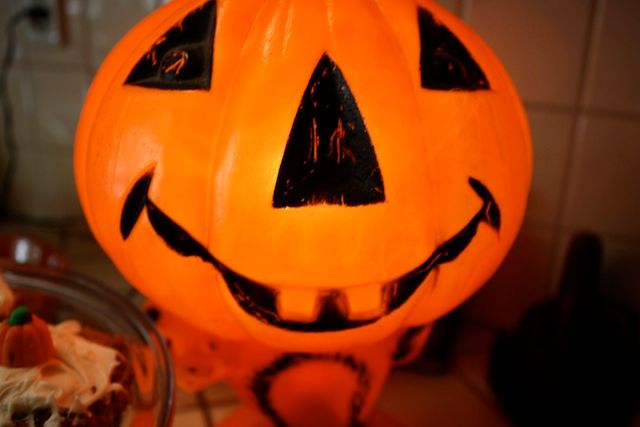 Now that it is officially October first, I now have one month to overwhelm you guys with tons of yummy Halloween dessert recipes. When I found this recipe for Pumpkin Spice Cookies, I knew I had to try it because I love pumpkin, carrot cake and candy pumpkins so much! I am warning you that they are so addicting! Once you have one, you have to eat another! I hope you guys enjoy them as much as I did.
xoxo,
Candice
Ingredients:
1 box Betty Crocker SuperMoist carrot cake mix
3/4 cup canned pumpkin (not pumpkin pie mix)
1/4 cup butter, melted
1 egg
1 container Betty Crocker Rick & Creamy cream cheese frosting
36 candy pumpkins
Instructions:
-Preheat oven to 350 degrees Fahrenheit (325 degrees for dark or nonstick pans). Grease cookie sheets. In large bowl, mix cake mix, butter and egg; stir until well blended. Drop dough by rounded tablespoonfuls onto cookie sheets.
-Bake 11 to 14 minutes or until puffed and set in center. Remember the cookie is actually carrot cake, so it should be soft not crisp like a cookie.
-Frost cookies with cream cheese frosting. Press 1 candy pumpkin onto each cookie. Store covered.
Servings: 2 1/2 dozen cookies