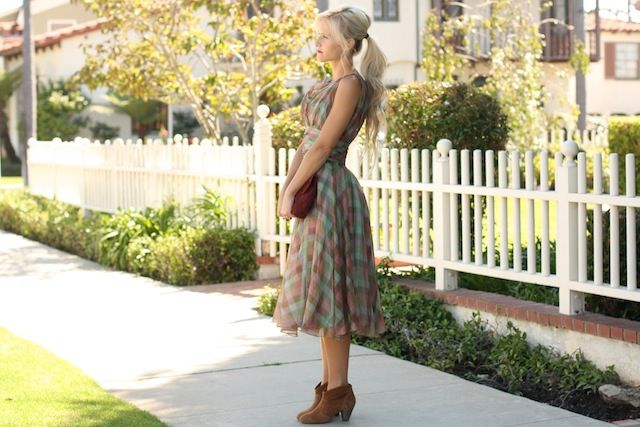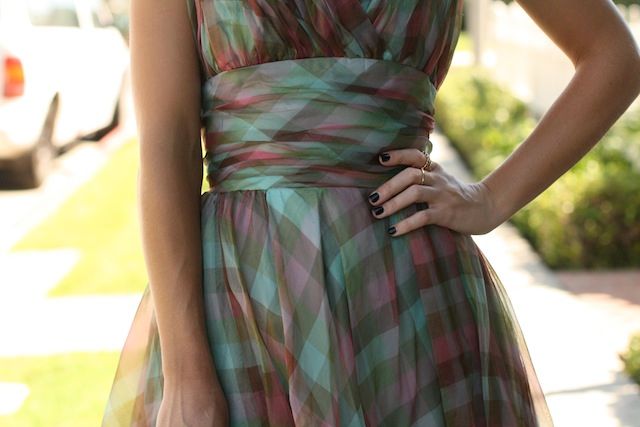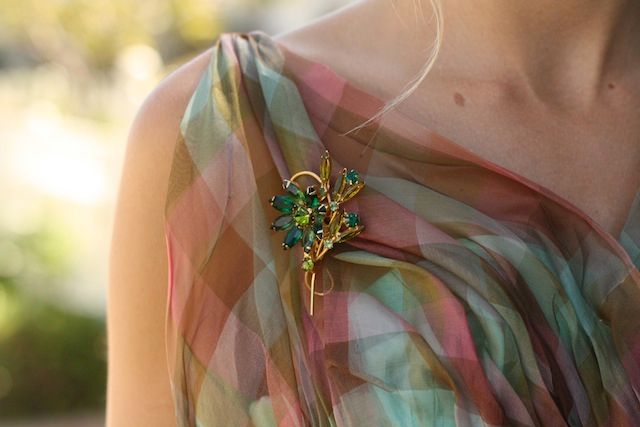 (Dress: In store here, Shoes: Steve Madden, Clutch/Brooch: Vintage)
I have been in the mood lately to stay home and cuddle and watch movies. I should be outside enjoying the warm weather since summer is winding down and the cold weather will be here soon. I guess you could call my laziness "the end of the summer funk". :) I am going to make a goal to get outside everyday this weekend. I am in the mood for a tan at the beach, some vintage shopping and Disneyland (I am dieing to go on the new Star Wars ride :) hehe).
Meanwhile, we are staying busy working on our next collection. Lots of steaming, hemming and pictures.
I hope you guys have a great week!
xoxo,
Candice