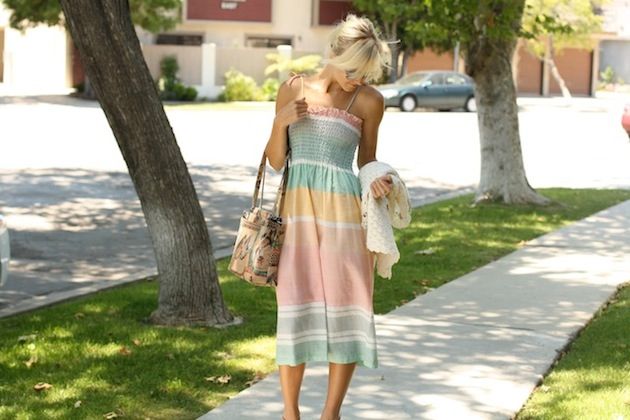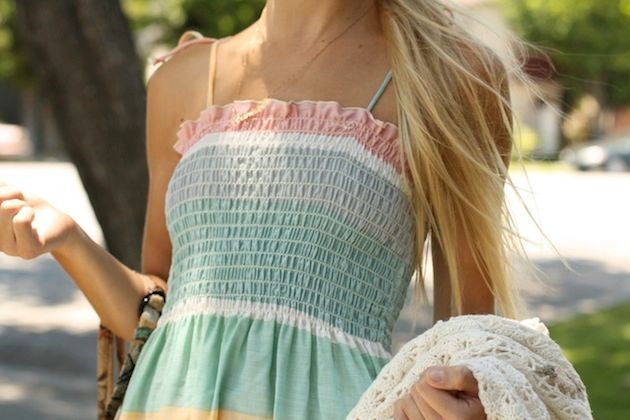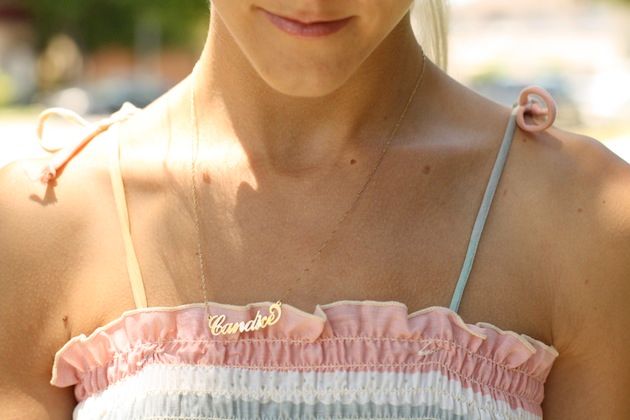 (Dress: Sold, Sunnies: Ray Ban, Purse & Cardiagn: Vintage)
This dress already sold to a lucky shopper at the Rose Bowl flea market. I love it because of its rainbow colors and because it reminds me of summer. I know I have already told you a million times how much I love summer but I can't tell you enough. I love baseball games, Las Vegas (in the summer), barbecues, summer birthday parties, laying by the pool and the smell of sunscreen at the beach. Here are some hipstamatics from my phone that were taken from the start of summer. I have been dieing for this warm summer weather for months... thank god it is finally here! :-)
We spent the Memorial Day weekend celebrating our nephew Jackson's third birthday. I couldn't help but show a photo of my adorable dog, Fifi. Isn't he just the cutest thing?
On Memorial Day, we drove to Vegas and spent the day lounging by the pool soaking up the warm summer sun.
We splurged on strawberry daqueries and frozen lemonade by the pool.
We are big Yankee fans. Who isn't? We scored tickets for 2 out of the 3 games they were here.
We were at the Rose Bowl flea market like we are every month. We love our new sign that we hang from our canopy. Look for it when you come next time.
xoxo,
Candice