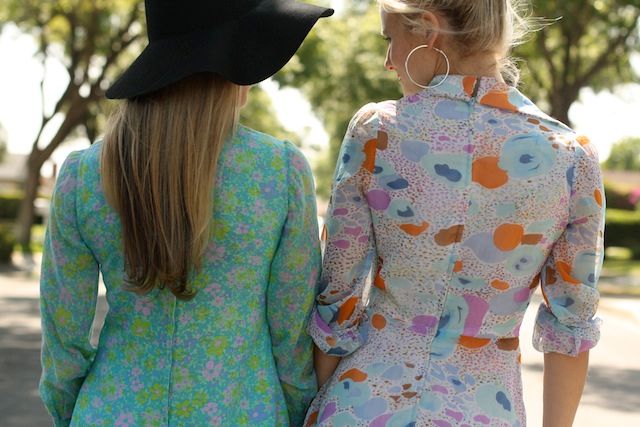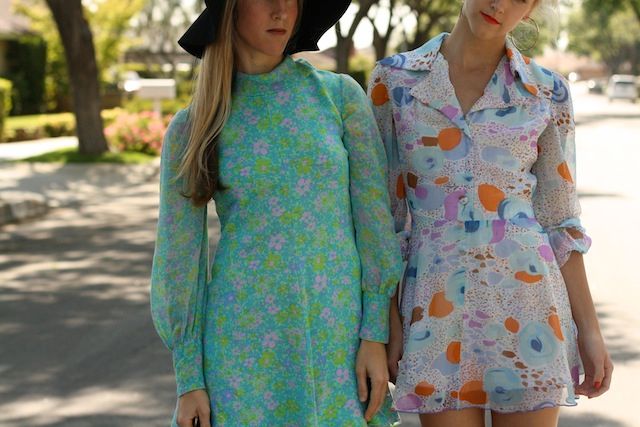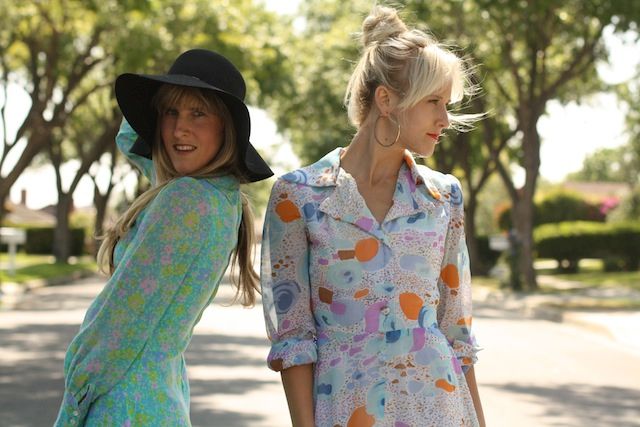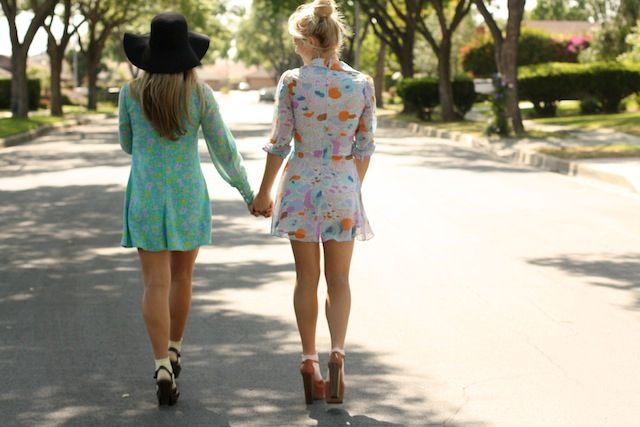 (Dresses: Vintage, Hat/Socks: American Apparel)
Since we started our store, Vanessa and I have saved a few special pieces for ourselves along the way. We both have one favorite piece out of all the ones we have kept. Mine is this vintage 70's sheer pastel long sleeve mini dress. I am obsessed with anything sheer so when I first saw it I knew I had to have it. It fit me perfect which doesn't always happen with vintage so that was another reason why it had to be mine. Vanessa's favorite piece is this vintage 60's mod floral mini dress with semi-sheer sleeves. She definitely has a thing for the 60's. When you open her closet, it is filled with only mod dresses. The quality and fit definitely makes it a keeper.
What is your favorite vintage piece?
xoxo,
Candice