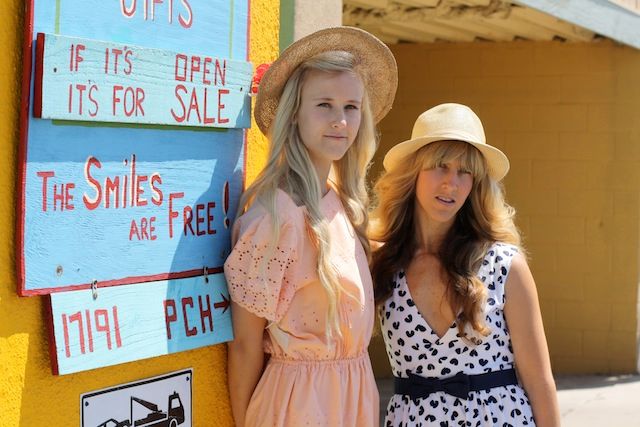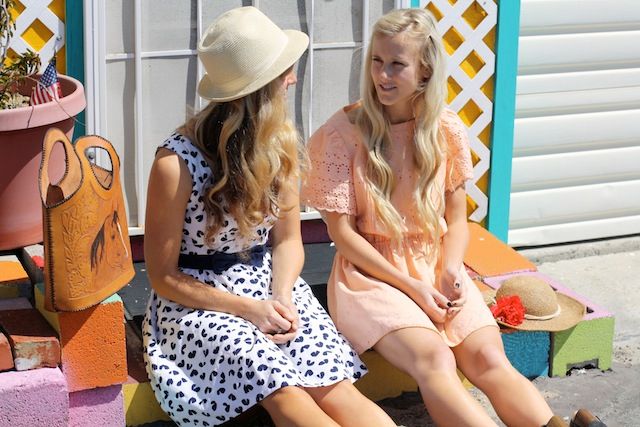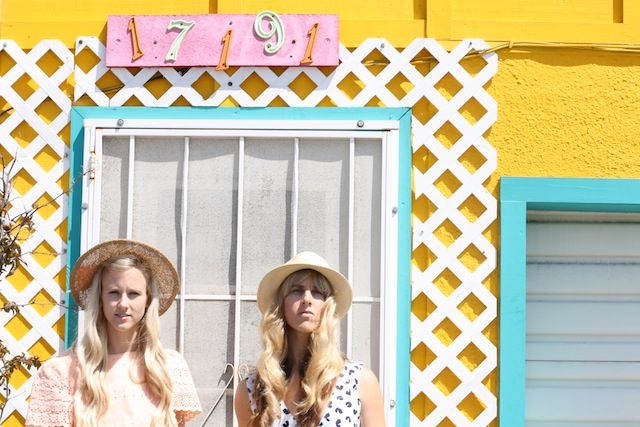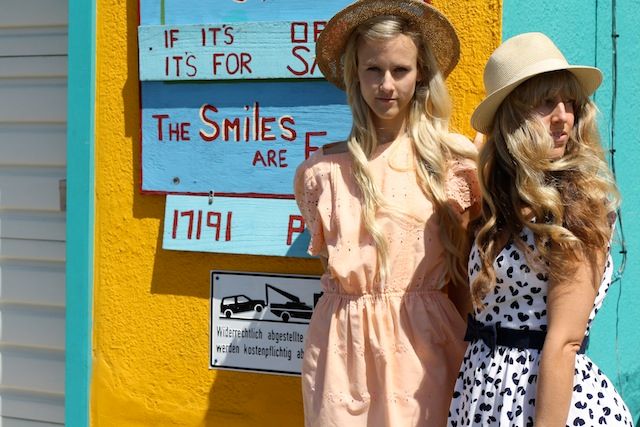 (On Vanessa- Dress: In store here, Hat: Forever 21, Handbag: Thrifted. On myself- Dress: In store here, Hat: Vintage, Shoes: Jessica Simpson)
Vanessa and I discovered this cute little house sitting right next to the beach while blogging a couple weeks back. We fell in love with how funky the walls and porch steps were painted. The sign out front that said that the homeowners sell on eBay definitely made us giggle. We didn't notice it until we started taking photos. Now we know why we loved this house so much.
On a completely unrelated topic, we had so much fun in Las Vegas this past weekend. I got really lucky in the casinos, winning a couple hundred bucks right when I arrived. I used my winnings to gamble for the three days we were there and got home on Saturday with the $300 that I originally brought. I am so happy I broke even considering the last time I was there I lost a lot. I am still recovering from the tons of wine I drank while I was there. I could barely get out of bed yesterday morning, not waking up until 10:30 which is so unlike me! I promised myself I wouldn't drink one glass of wine for the next week. We will see if that happens :-) Vanessa will be posting lots of photos from our trip tomorrow so stay tuned.
xoxo,
Candice