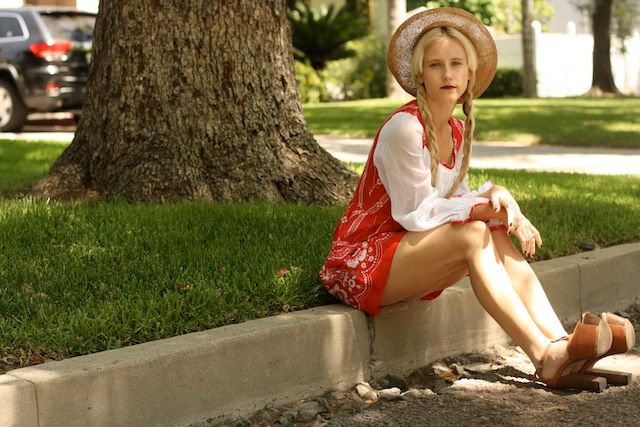 Hey Guys,
Hope everyone had a lovely Easter holiday!! Our weekend was spent with family dancing to Britney Spears songs and eating way too much italian food.
This super cute vintage dress is currently in store:
here
. We're having a HUGE sale this week!!! Everything is marked down to $9.99 and with over 100 pieces listed, I'm sure we have something for everyone! You can check out the full collection:
Here
In other news, it is suppose to be in the 80s today, which is music to my ears! I'm definitely contimplating taking a couple hours off this afternoon and spending it down at the beach.
I hope your day is warm and sunny too!!
xo
Vanessa