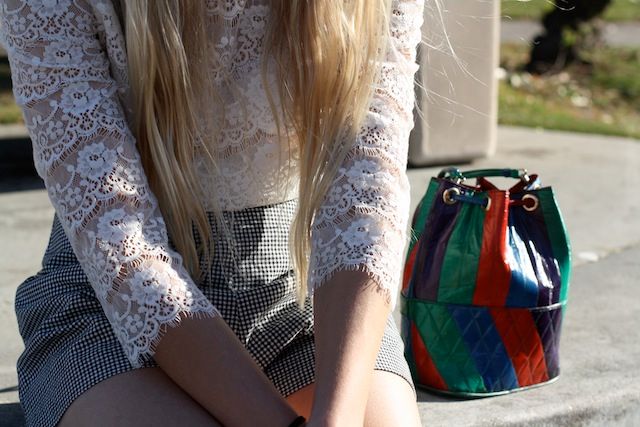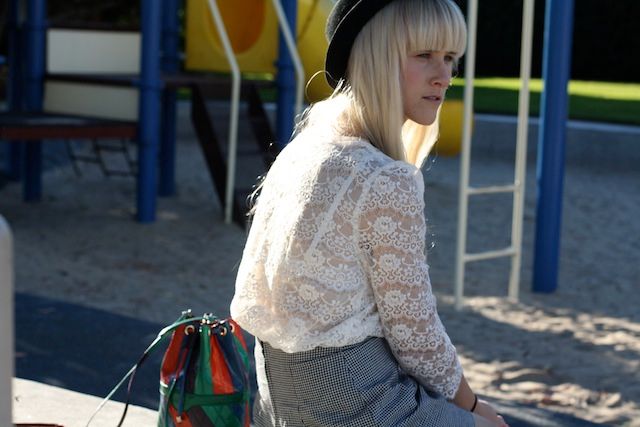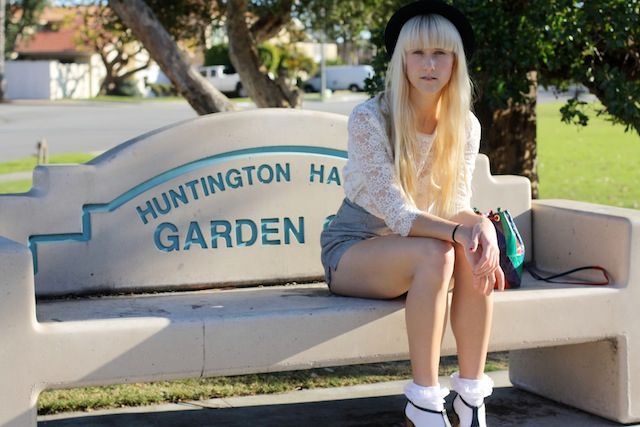 (VTG Shorts- In Store Now, Lace Dress (worn as top)- Forever 21, Heels- Jessica Simpson, Hat- Little Hat Shop NYC)
Hey Everyone!
I just adore these vintage 90s Contempo shorts!!!! I think you can pair them with just about anything. I really loved teaming them up with something a little bit more unexpected... I think this delicate lace top gave the outfit a much more romantic dressed-up feel.
Anyways, I spent most of the weekend deep cleaning my house. When you work from home, organization is essential.
So I snapped a few pics of how I keep organized...
I am always searching for clever storage ideas because I think everything in your home needs to have a place. I use these vintage turquoise canisters to store all types of things including my coffee and instant oatmeal packages. I also really love the pop of color it adds to my kitchen.
I also love to have fresh, clean and ironed sheets... yes, I said 'IRONED'. This is something I learned from my grandma <3<3<3. I know it takes a little bit more time but it truly makes all the difference... I honestly even think I sleep better:-)
I also love to have an organized and neat closet. I think it makes getting dressed in the morning much more enjoyable. I have always organized my closet by color. I also think having the right hangers can make a huge difference. I love the thin non slip hangers because they take up half the space as the regular wooden ones.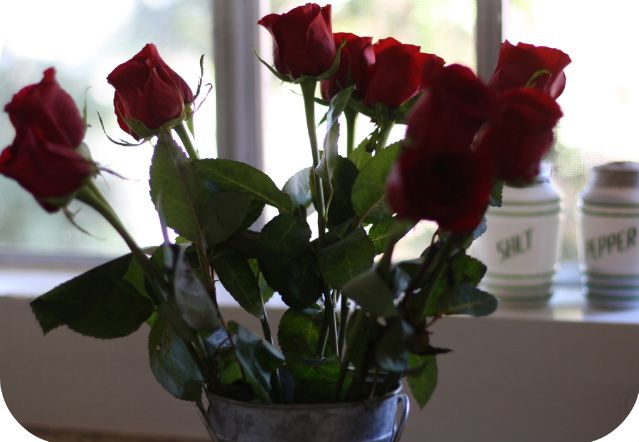 <3<3<3
xoxo,
Vanessa