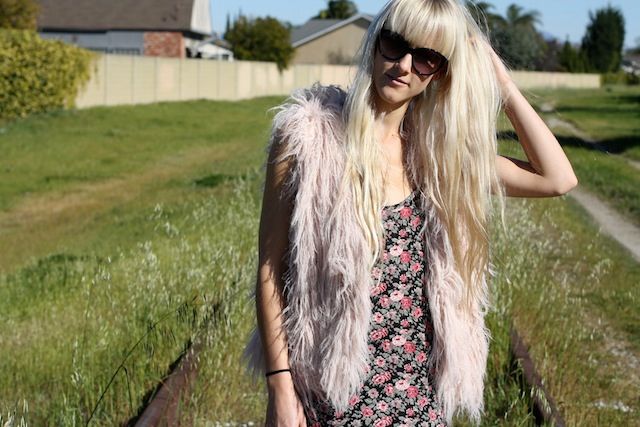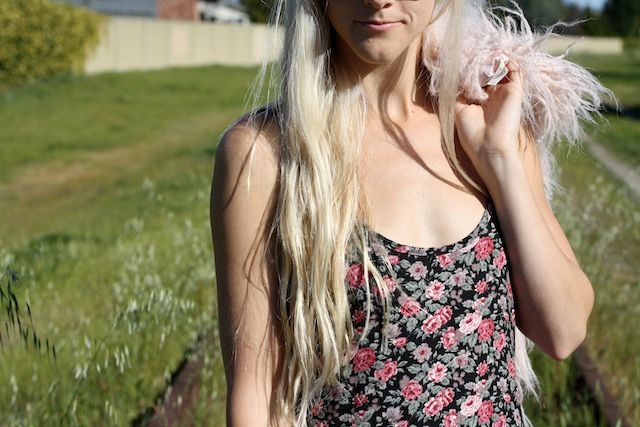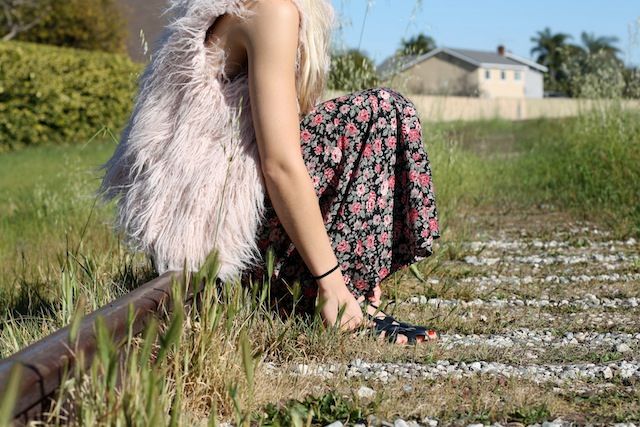 (Dress: In store now, Vest: Forever 21, Sunglasses: Marc Jacobs)
The weather this past week was nothing like the weather in these photos (which were taken the week prior). On Wednesday, a rain storm caused my electricity to go out. Of course it happened on the busiest day of the week where I had to finalize listings as well as ship out customers' packages. It is so funny how when I don't have the internet, I don't know what to do with myself. After finding out that my power wouldn't be back up until later that day, I literally stared at the ceiling, not knowing what to do for the next few hours. It's so sad how technology has taken over my life. I definitely need to stop blaming work and get outside more to enjoy nature.
I am in love with this 90's floral grunge maxi dress which is in the store now. It is so simple and comfortable yet looks so amazing all by itself. I am usually skeptical about fur vests, but it looked so great paired together. All you need to do is add some gladiator sandals and you are ready for spring. I am SO ready for spring and I bet the rest of you are too.
xoxo,
Candice