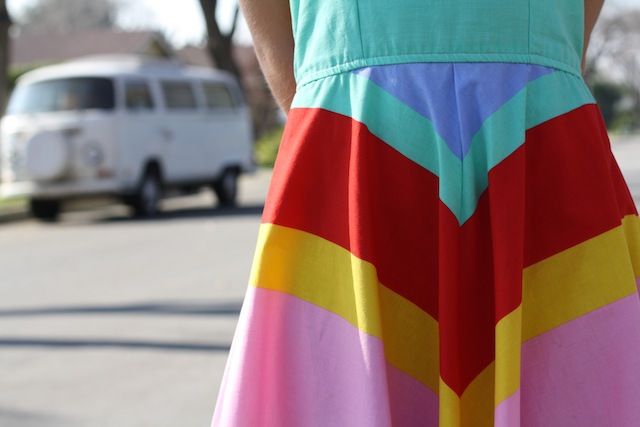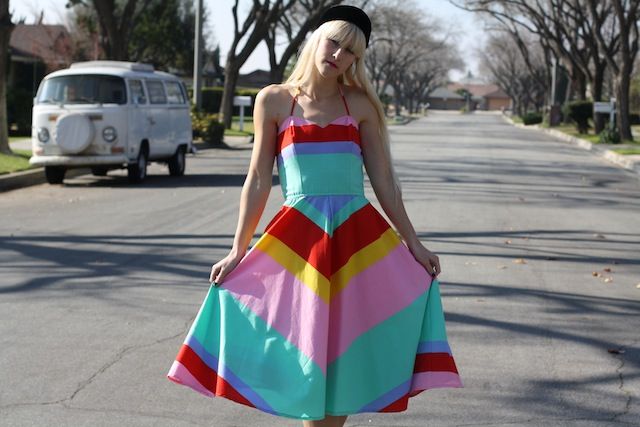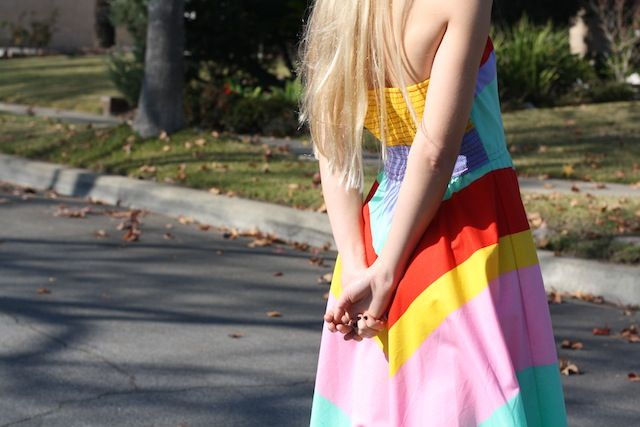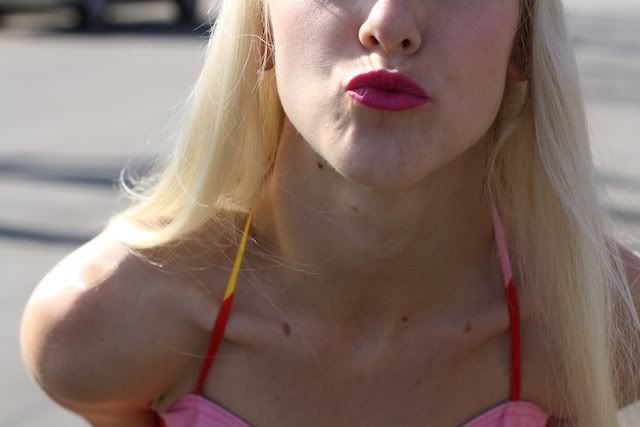 (Dress: In store tomorrow, Headpiece: Vintage)
The rainbow stripe print on this vintage maxi dress which is in the store TOMORROW, makes me feel so happy.
Other things that make me happy are:
1. My family
2. My best friend and boyfriend, Joe.
3. My friends
4. Our store and our wonderful customers!
5. My dogs, Fifi and Bruin who are always so happy to see me no matter what day it is.
6. Vintage of course!
7. Blogging
8. Sourcing the racks for the one vintage piece I will fall head over heels for... until the next.
9. Nature and getting outside to enjoy it.
10. Great food... my favorites are Italian, Mexican and Japanese.
11. Great conversation.
12. Traveling... my favorite places include Barcelona, Madrid, Paris, London and Venice.
What are some of the things that make you happy?
xoxo,
Candice